Tobacco and Kretek: Indonesian Drugs in Historical Change
Keywords:
Tobacco, Clove Cigarettes, History, Social and Political Aspects, Advertisement
Abstract
The clove cigarettes (kretek) industry is the second largest employer in Indonesia, after the Indonesian government. Between 4 and 17 million people are employed in this industry, including areas such as cultivation, trading, transport, advertisement and production of clove cigarettes. The Indonesian government depends on the kretek industry because of its important economic function. This paper contributes to tracing the historical development of kretek, considering economic, social and political aspects. The article raises the question which factors have determined the consumption behaviour of smoking? Why has betel chewing increasingly been replaced by smoking kretek cigarettes? Which steps has the kretek cigarette taken since its invention and what factors have mechanization, political intervention, tobacco control and advertisement played for the development of the kretek industry? What image do kretek cigarettes have today, what are its patterns of consumption and what infl uence do multinational enterprises have on the development of kretek?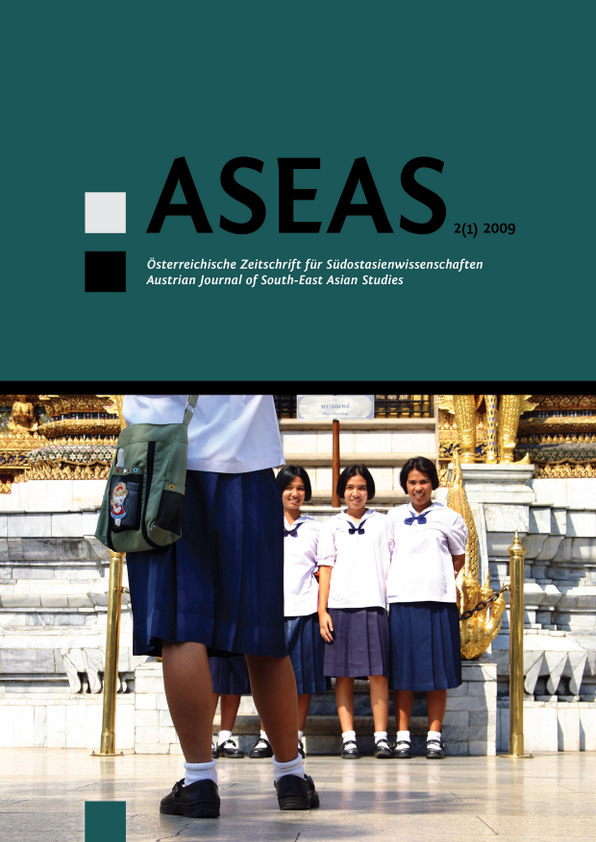 Downloads
How to Cite
Arnez, M. (2009). Tobacco and Kretek: Indonesian Drugs in Historical Change. Austrian Journal of South-East Asian Studies, 2(1), 49–69. https://doi.org/10.14764/10.ASEAS-2.1-4
Section
Current Research on Southeast Asia