Außer Rand und Band: Regionalentwicklung in Metro-Jakarta
Keywords:
Metro-Jakarta, Jabotedabek, Verstädterung, Marginalisierung, Regionalentwicklung
Abstract
Der vorliegende Beitrag behandelt aktuelle Phänomene der Regionalentwicklung in Metro-Jakarta (Jabodetabek), der größten städtischen Agglomeration Südostasiens. Nach einer kurzen Einführung zu demographischen, ökonomischen und soziokulturellen Hintergründen indonesischer Urbanisierungsprozesse gilt das Hauptaugenmerk Aspekten von Regionalplanung,Marginalisierung, Suburbanisierung, Kampung-Bereinigung und der Entwicklung von Satellitenstadtblöcken an der suburbanen Peripherie. Die gegenwärtige urbane Transformation ist gekennzeichnet durch fehlende lokale und überregionale Kooperation, unzureichende Entscheidungsstrategien und das Aufkommen konsumorientierter Mittelschichten, was die latenten Disparitäten zwischen Reich und Arm verstärken und weitere soziale Spannungsfelder eröffnen könnte.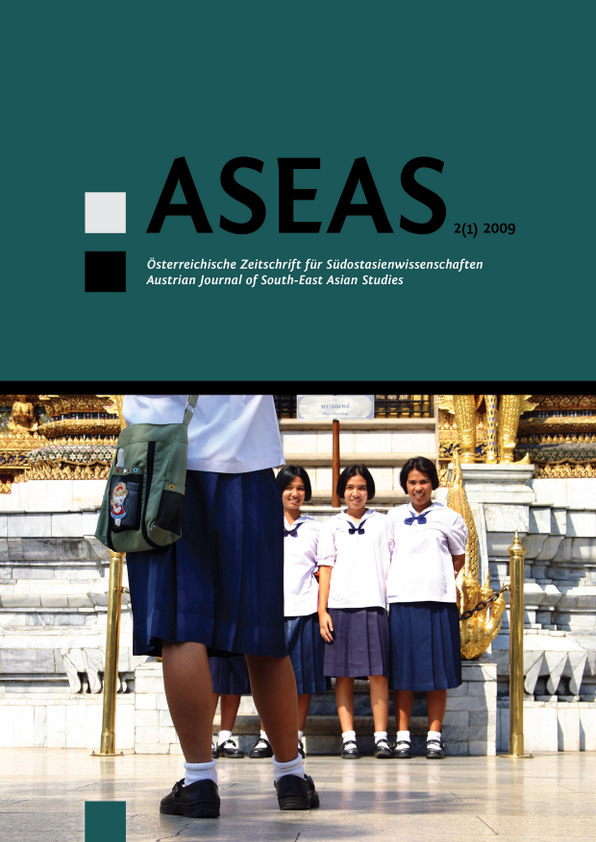 Downloads
How to Cite
Spreitzhofer, G. (2009) "Außer Rand und Band: Regionalentwicklung in Metro-Jakarta", Austrian Journal of South-East Asian Studies, 2(1), pp. 70–96. doi: 10.14764/10.ASEAS-2.1-5.
Section
Current Research on Southeast Asia