Santi Asoke Buddhism and the Occupation of Bangkok International Airport
Keywords:
Thailand, Santi Asoke, Dharma Army, People's Alliance for Democracy (PAD), Chamlong Srimuang
Abstract
Thailand experienced dramatic political turmoil from February 2006 to November 2008 culminating in the occupation of the Bangkok International Airport. The demonstrations against then Prime Minister Thaksin Shinawatra and his political allies were organised by the People's Alliance for Democracy (PAD). One of the PAD leaders, Major-General Chamlong Srimuang, is an active member of the Buddhist Santi Asoke group. The group is controversial as it is not under the state Buddhist authorities and has implicitly criticised the Thai state Buddhist monks for moral corruption. Known as the 'Dharma Army', hundreds of Santi Asoke monks, nuns and lay people participated in PAD demonstrations. This paper analyses what the Santi Asoke Buddhist group represents, what the 'Dharma Army' is, how its reality differs from media images, what the ideological reasons for Asoke to initially support Thaksin were, and why the group finally turned against him. The paper argues that the group cannot be viewed as a monolithic community. Instead, it should be considered as an amalgamation of monks and nuns, urban and rural temple residents, lay followers of Asoke monks, practitioners of organic agriculture in Asoke village communities, students and former students of Asoke schools, and supporters of Major-General Chamlong Srimuang. Representatives of all these networks participated in the demonstrations albeit with different intensity.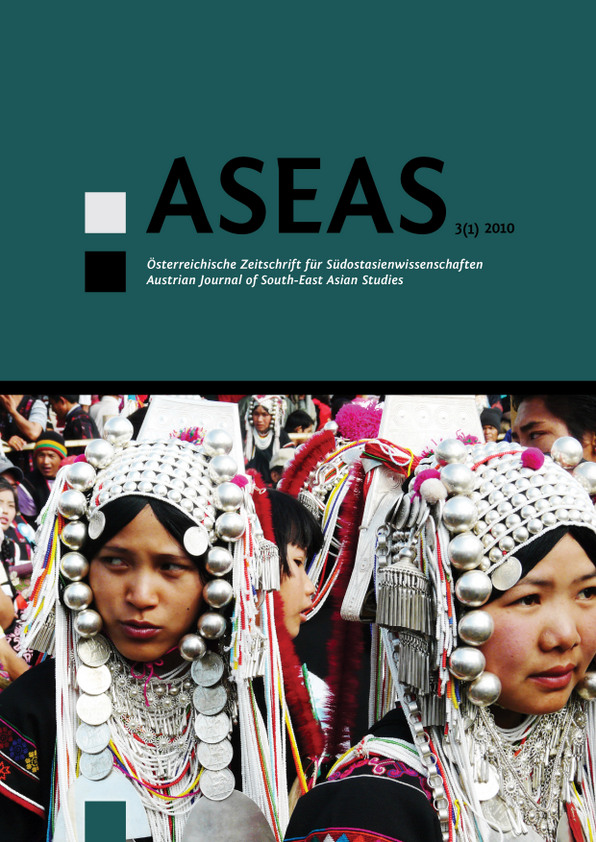 Downloads
How to Cite
Heikkilä-Horn, M.-L. (2010). Santi Asoke Buddhism and the Occupation of Bangkok International Airport. Austrian Journal of South-East Asian Studies, 3(1), 31–47. https://doi.org/10.14764/10.ASEAS-3.1-3
Section
Current Research on Southeast Asia