The Depoliticisation and 'ASEANisation' of Counter-Terrorism Policies in South-East Asia: A Weak Trigger for a Fragmented Version of Human Security
Keywords:
ASEAN, Human Security, Copenhagen School, Terrorism, Counter-Terrorism Policy
Abstract
This article applies a modified version of the theoretical approach of the Copenhagen School to demonstrate that the Association of Southeast Asian Nations (ASEAN) has since 2001 reacted in a twofold way to the complex political obstacles to closer counter-terrorism co-operation: First, it has responded with securitising terrorism as a transnational crime and, second, with a depoliticisation and 'ASEANisation' of its counter-terrorism policies. Depoliticisation and 'ASEANisation', i.e. the framing of a security threat under the ASEAN Way values, are both deliberate political actions. They enable politicians to base co-operation among the ASEAN members and with outside powers on a non-political, technical basis. Contradicting an assumption of the Copenhagen School, this study argues that in South-East Asia where sovereignty and non-interference are still core principles this approach can offer better political opportunities to resolve a security threat than a 'classic' securitisation. Furthermore, this article demonstrates that ASEAN's anti-terrorism policies reflect its fragmented version of human security, which is based on national and regime rather than individual security. As counter-terrorism does not enjoy political priority in the region, these policies can only be a weak trigger for the implementation of ASEAN's notion of human security.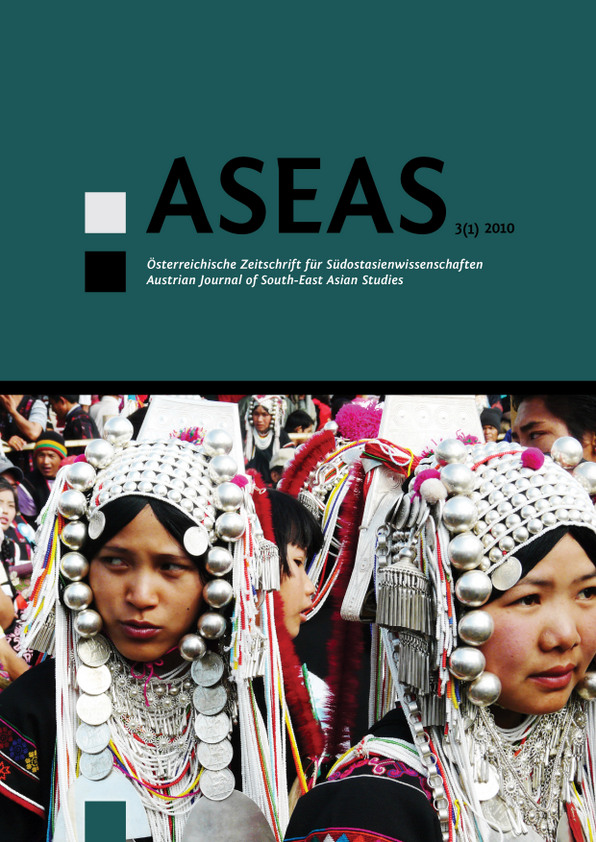 Downloads
Section
Current Research on Southeast Asia
License
Copyright (c) 2015 SEAS – the Society of South-East Asian Studies
This work is licensed under a Creative Commons Attribution-NonCommercial-NoDerivatives 3.0 Unported License.
For all articles published in ASEAS before December 2014 and after July 2022, copyright is retained by the authors. For articles published between January 2015 and June 2022, the Society for South-East Asian Studies (SEAS) is the copyright holder. Articles published in ASEAS before December 2019 are licensed under the following Creative Commons License: Attribution-NonCommercial-NoDerivs 3.0 Unported.  Articles published after that date are licensed under the following Creative Commons License: Attribution-NonCommercial-NoDerivs 4.0 International. In both cases, this means that everybody is free to share (to copy, to distribute, and to transmit the work) under the following conditions:
Attribution — You must give appropriate credit, provide a link to the license, and indicate if changes were made. You may do so in any reasonable manner, but not in any way that suggests the licensor endorses you or your use.

NonCommercial — You may not use the material for commercial purposes.

NoDerivatives — If you remix, transform, or build upon the material, you may not distribute the modified material.