"Still Working on it": An Overview on the Current State of Public Activism of Women in the Philippines
Niklas Reese

University of Passau & University of Bonn, Germany
Keywords:
Civil Society, Gender Roles, Women's Movement, Public Space, Philippines
Abstract
This paper gives an overview on to what extent public activism in the Philippines is still gendered and how far it, therefore, disadvantages women. The paper consists of three major topics: (1) observations on women and the public space, (2) an outline of women and formal politics, and (3) a glimpse into gender within civil society and social movements in the Philippines.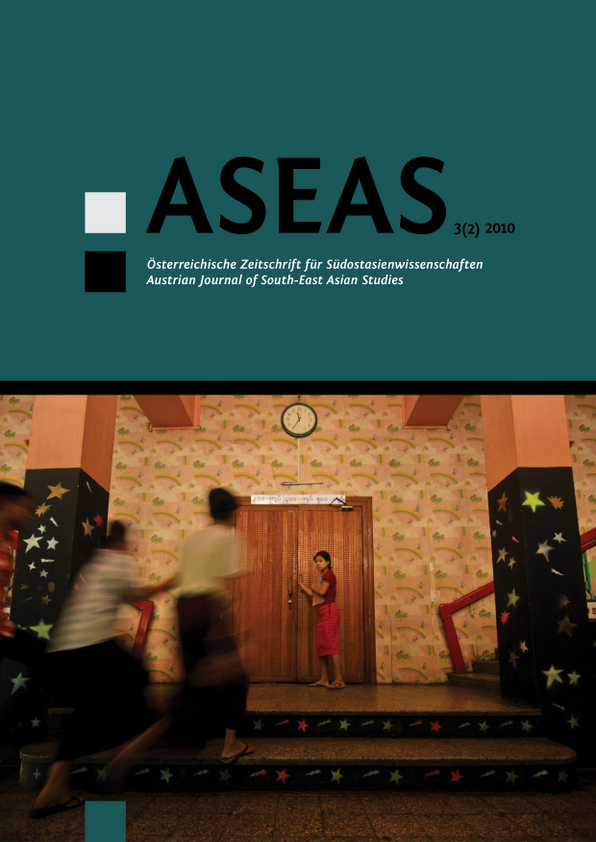 How to Cite
Reese, N. (2010) "'Still Working on it': An Overview on the Current State of Public Activism of Women in the Philippines", Austrian Journal of South-East Asian Studies, 3(2), pp. 136-150. doi: 10.14764/10.ASEAS-3.2-2.
Section
Current Research on Southeast Asia