Agrofuels in Indonesia: Structures, Conflicts, Consequences, and the Role of the EU
Keywords:
Agrofuels, Palm oil, Land Confl icts, EU, Indonesia
Abstract
This paper deals with agrofuel policies within the European Union (EU) and the consequences of these policies in Indonesia. That South-East-Asian country is the world leader in the production and exportation of palm oil, which is one of the cheapest feedstocks for the production of biodiesel. Recently, production has expanded signifi cantly due to the incentives of the international energy market. This paper analyses the interests and strategies of the key players in the palm oil and agrofuels business in Indonesia, looks at the model of development they (re-)produce, and analyses their reactions to the problem of sustainability in relation to deforestation, land confl icts, and biodiversity loss through the expansion of monocultures and industrial agriculture.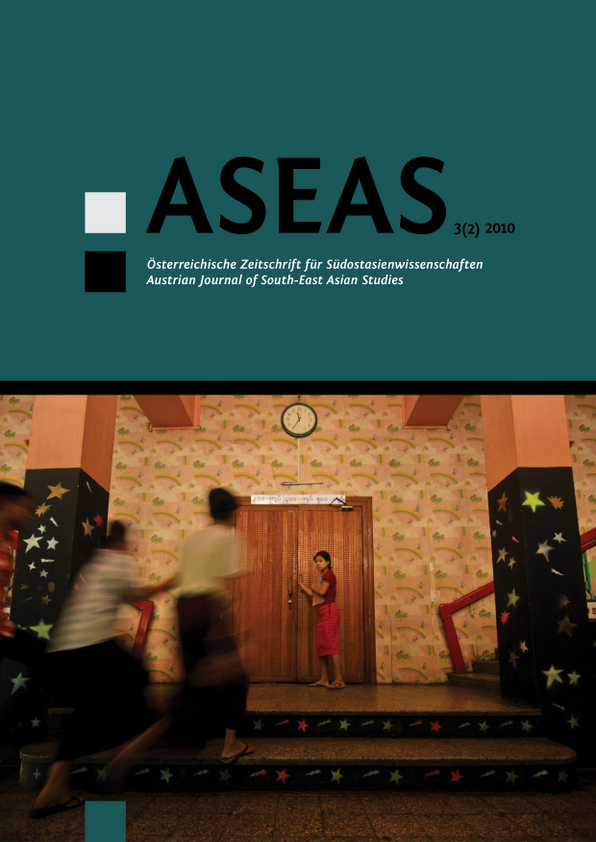 Downloads
How to Cite
Pichler, M. (2010). Agrofuels in Indonesia: Structures, Conflicts, Consequences, and the Role of the EU. Austrian Journal of South-East Asian Studies, 3(2), 175–193. https://doi.org/10.14764/10.ASEAS-3.2-4
Section
Current Research on Southeast Asia