Agrofuels in Indonesia: Structures, Conflicts, Consequences, and the Role of the EU
Keywords:
Agrofuels, Palm oil, Land Confl icts, EU, Indonesia
Abstract
This paper deals with agrofuel policies within the European Union (EU) and the consequences of these policies in Indonesia. That South-East-Asian country is the world leader in the production and exportation of palm oil, which is one of the cheapest feedstocks for the production of biodiesel. Recently, production has expanded signifi cantly due to the incentives of the international energy market. This paper analyses the interests and strategies of the key players in the palm oil and agrofuels business in Indonesia, looks at the model of development they (re-)produce, and analyses their reactions to the problem of sustainability in relation to deforestation, land confl icts, and biodiversity loss through the expansion of monocultures and industrial agriculture.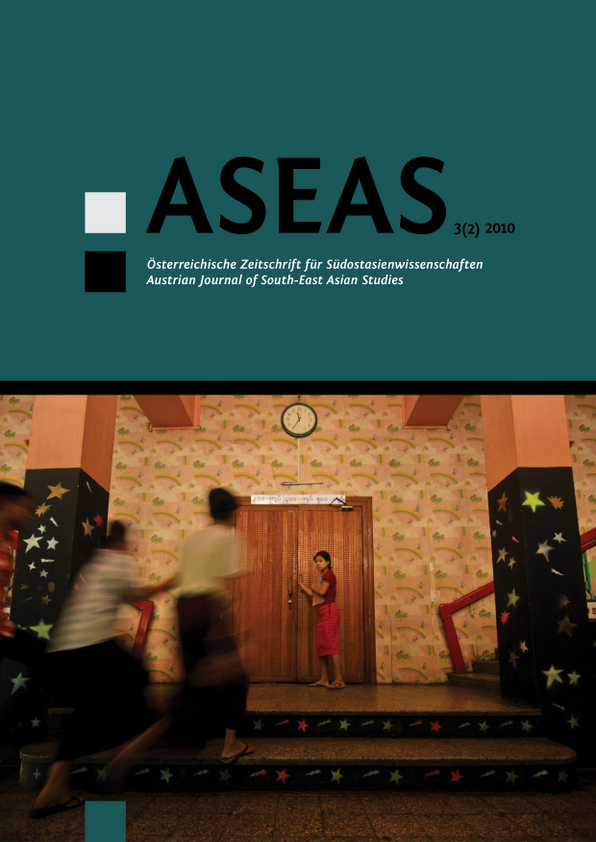 Downloads
Section
Current Research on Southeast Asia
License
Copyright (c) 2015 SEAS – the Society of South-East Asian Studies
This work is licensed under a Creative Commons Attribution-NonCommercial-NoDerivatives 3.0 Unported License.
For all articles published in ASEAS before December 2014 and after July 2022, copyright is retained by the authors. For articles published between January 2015 and June 2022, the Society for South-East Asian Studies (SEAS) is the copyright holder. Articles published in ASEAS before December 2019 are licensed under the following Creative Commons License: Attribution-NonCommercial-NoDerivs 3.0 Unported.  Articles published after that date are licensed under the following Creative Commons License: Attribution-NonCommercial-NoDerivs 4.0 International. In both cases, this means that everybody is free to share (to copy, to distribute, and to transmit the work) under the following conditions:
Attribution — You must give appropriate credit, provide a link to the license, and indicate if changes were made. You may do so in any reasonable manner, but not in any way that suggests the licensor endorses you or your use.

NonCommercial — You may not use the material for commercial purposes.

NoDerivatives — If you remix, transform, or build upon the material, you may not distribute the modified material.