Prioritising the Variables Affecting Human Security in South-East Asia
Keywords:
Human Security, Environmental Security, Ecological Footprint, Sustainability, Overshoot
Abstract
Human security is usually framed as a multidimensional concept that depends on socio-political, economic, health-related, and ecological 'pillars'. An assessment of human security requires an analysis of the nested relationships between those variables. Focusing on South-East Asian countries we illustrate how those relationships can be used to prioritise determinants of human security. Such priorities are important because policies directed at promoting human security require defi nite starting points and targets. What emerges is a collage of nested systems in which global and regional environmental patterns exert the dominant infl uence. We assess the long-term human security prospects of South-East Asian countries by comparing their ecological footprints. South-East Asia's major ecosystems have not yet been overly incapacitated by the impact of its human populations. Human security policies could be much improved by addressing the growing inequities in ecological footprints and by public education campaigns on the signifi cance of ecosystem health.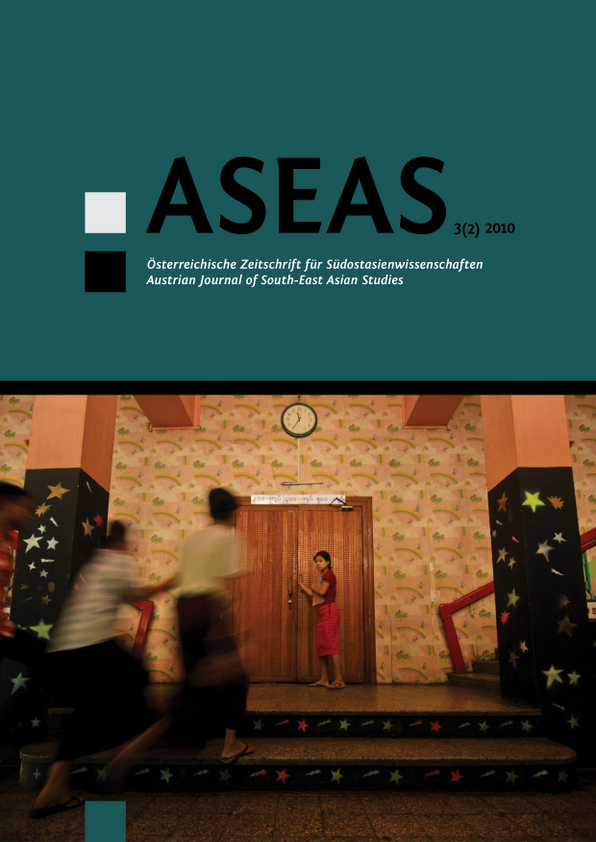 Downloads
How to Cite
Lautensach, A., & Lautensach, S. (2010). Prioritising the Variables Affecting Human Security in South-East Asia. Austrian Journal of South-East Asian Studies, 3(2), 194–210. https://doi.org/10.14764/10.ASEAS-3.2-5
Section
Current Research on Southeast Asia