Prioritising the Variables Affecting Human Security in South-East Asia
Keywords:
Human Security, Environmental Security, Ecological Footprint, Sustainability, Overshoot
Abstract
Human security is usually framed as a multidimensional concept that depends on socio-political, economic, health-related, and ecological 'pillars'. An assessment of human security requires an analysis of the nested relationships between those variables. Focusing on South-East Asian countries we illustrate how those relationships can be used to prioritise determinants of human security. Such priorities are important because policies directed at promoting human security require defi nite starting points and targets. What emerges is a collage of nested systems in which global and regional environmental patterns exert the dominant infl uence. We assess the long-term human security prospects of South-East Asian countries by comparing their ecological footprints. South-East Asia's major ecosystems have not yet been overly incapacitated by the impact of its human populations. Human security policies could be much improved by addressing the growing inequities in ecological footprints and by public education campaigns on the signifi cance of ecosystem health.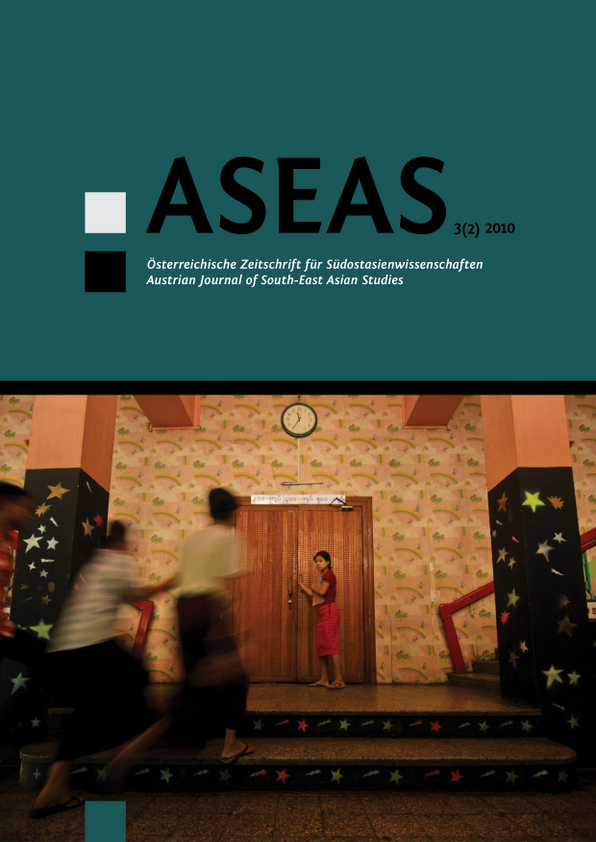 Downloads
Section
Current Research on Southeast Asia
License
Copyright (c) 2015 SEAS – the Society of South-East Asian Studies
This work is licensed under a Creative Commons Attribution-NonCommercial-NoDerivatives 3.0 Unported License.
For all articles published in ASEAS before December 2014 and after July 2022, copyright is retained by the authors. For articles published between January 2015 and June 2022, the Society for South-East Asian Studies (SEAS) is the copyright holder. Articles published in ASEAS before December 2019 are licensed under the following Creative Commons License: Attribution-NonCommercial-NoDerivs 3.0 Unported.  Articles published after that date are licensed under the following Creative Commons License: Attribution-NonCommercial-NoDerivs 4.0 International. In both cases, this means that everybody is free to share (to copy, to distribute, and to transmit the work) under the following conditions:
Attribution — You must give appropriate credit, provide a link to the license, and indicate if changes were made. You may do so in any reasonable manner, but not in any way that suggests the licensor endorses you or your use.

NonCommercial — You may not use the material for commercial purposes.

NoDerivatives — If you remix, transform, or build upon the material, you may not distribute the modified material.