Vietnamese Domestic Tourism: An Investigation of Travel Motivations
Keywords:
Domestic Tourism, Travel Motivations, Social Tourism, Urban Tourism, Vietnam
Abstract
This article approaches domestic tourism in Vietnam from a native Asian perspective aiming to examine Vietnamese domestic travel motivations. This quantitative study is based on a self-administered questionnaire to survey 230 Vietnamese domestic travellers. Results highlight the significant roles of the employer sponsoring the trip, family, travel promotion, and favourable weather in determining travel, in addition to their motivations to seek time for leisure and recreation. Moreover, the study detected a perception gap between the tourist's demand and the travel agent's supply. The behaviour of Vietnamese domestic travellers refl ects the characteristics of a transition economy and reveals certain aspects which are also peculiar to other Asian countries.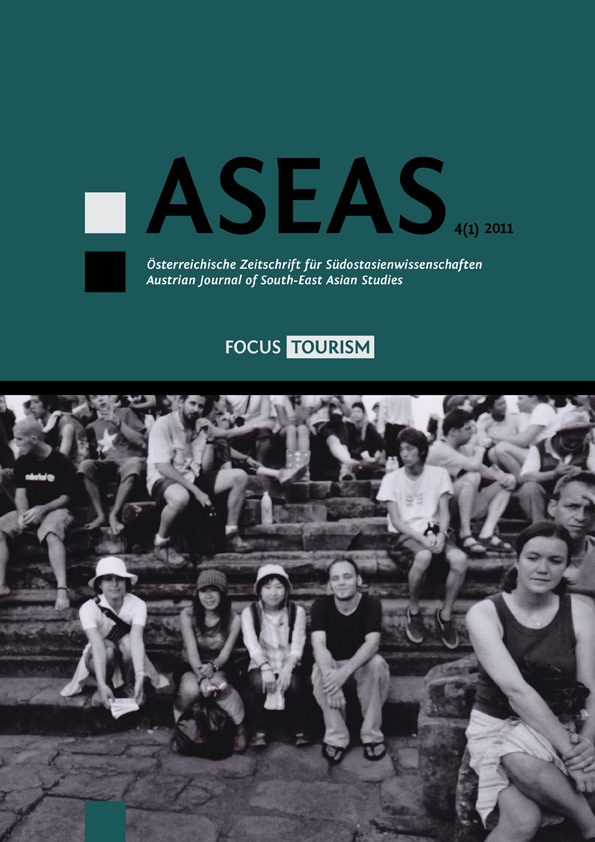 Downloads
How to Cite
Bui, H. T., & Jolliffe, L. (2011). Vietnamese Domestic Tourism: An Investigation of Travel Motivations. Austrian Journal of South-East Asian Studies, 4(1), 10–29. https://doi.org/10.14764/10.ASEAS-4.1-2
Section
Current Research on Southeast Asia