Beyond Commodification and Politicisation: Production and Consumption Practices of Authenticity in the White Tai Tourist Market in the Uplands of Vietnam
Keywords:
Ethnic Tourism, Tourist Market, Authenticity, Production and Consumption, Vietnam
Abstract
This paper is based on an ethnographic enquiry conducted over the last four years and shows the setting of a close interaction between hosts and guests in the White Tai villages in Mai Chau district, in the northwest uplands of Vietnam. The author argues that tourism is utilised as a medium to demonstrate a culture of hospitality. A new trend in tourism production and consumption is brought into discussion; in relation to this, this paper looks at what is really happening in the tourism spaces of the White Tai villages through the experiences not only of tourists but also of villagers. The author identifi es several types of host-guest relationships and argues that there is a transformation of the host-guest relationship within these tourist spaces, a transformation evident in the new production and consumption practices of the market. Such relationships must be understood by looking beyond conceptions of commodifi cation and politicisation of ethnicity.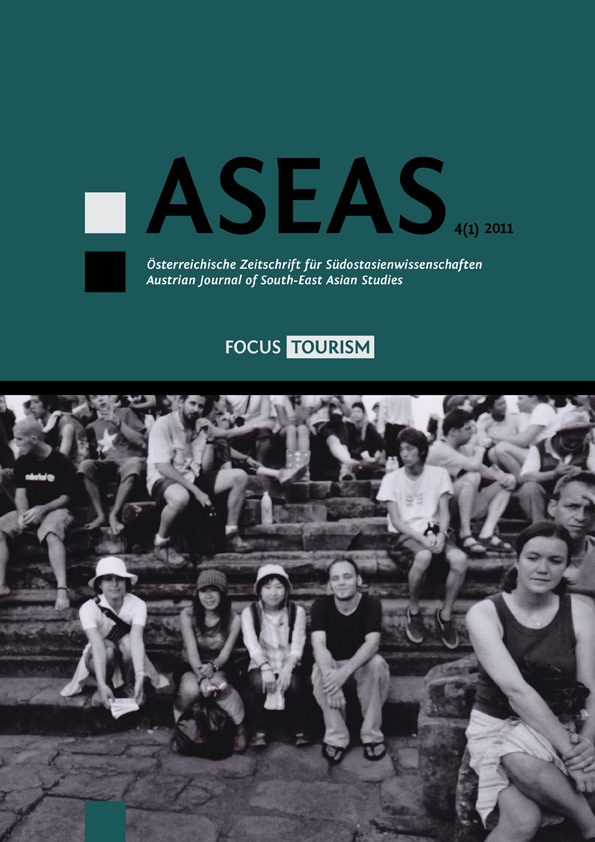 Downloads
How to Cite
Nate-Chei, A. (2011). Beyond Commodification and Politicisation: Production and Consumption Practices of Authenticity in the White Tai Tourist Market in the Uplands of Vietnam. Austrian Journal of South-East Asian Studies, 4(1), 30–50. https://doi.org/10.14764/10.ASEAS-4.1-3
Section
Current Research on Southeast Asia