Schattenwirtschaft unter Palmen: Der touristisch informelle Sektor im Urlaubsparadies Patong, Thailand.
Keywords:
Phuket, Tourism, Informal Sector, Networks, Thailand
Abstract
Since the 1960s, tourism has become a vital part of the Thai economy and has been characterised by a steady growth. For more than 50 percent of all Thais working in the informal sector (shadow economy), the booming tourism industry represents an important source of income. In this article Patong on Phuket serves as a case study for examining the network of actors, the touristic supplystructure as well as its evolution and developments over the years by using qualitative methods (interviews and participant observation). The empirical data will then be compared to Vorlaufer'sscheme on the development of a state-sponsored tourist destination. In contrast to the scheme's assumption of a decline of the informal and a rise of the formal sector, the empirical results show that the level of informal activity remains on a high level and can be described as an integral part of Patong's tourism industry. In addition, revenues from the informal sector serve as an important source of income for migrants and locals.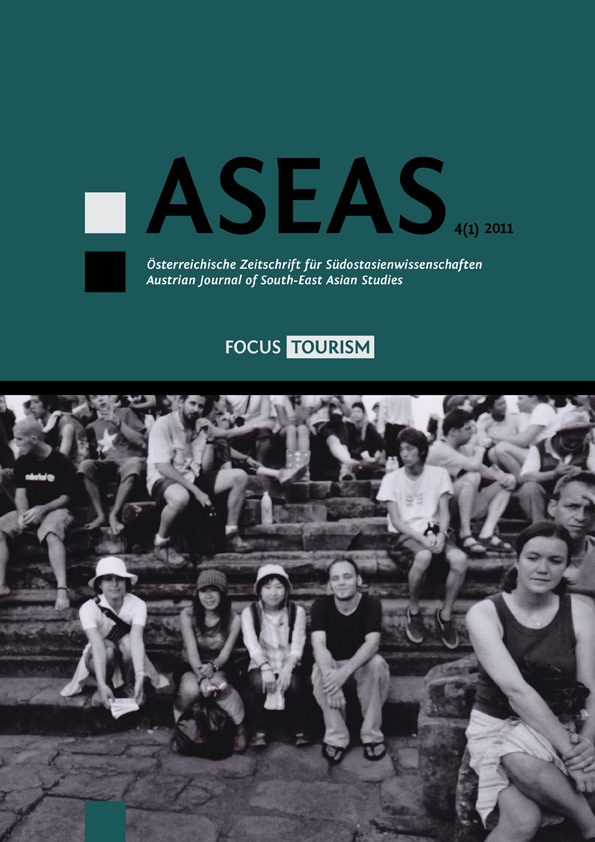 Downloads
How to Cite
Gantner, B. (2011). Schattenwirtschaft unter Palmen: Der touristisch informelle Sektor im Urlaubsparadies Patong, Thailand. Austrian Journal of South-East Asian Studies, 4(1), 51–80. https://doi.org/10.14764/10.ASEAS-4.1-4
Section
Current Research on Southeast Asia