Music and Artistic Artefacts: Symbols of Rohingya Identity and Everyday Resistance in Borderlands
Keywords:
Music, Art, Rohingya Refugees, Bangladesh, Burma/Myanmar
Abstract
This study looks at the creation of music and art by Rohingya refugees in Bangladesh as a symbol of social resistance and identity. Ethnographic research on the Rohingyas' use of music and art suggests that these non-conventional means play an important role in communicating their coherent identity and expressing their resistance to the discrimination and oppression experienced in their country of origin as well as in their exile in Bangladesh. This informal resistance is used to keep their memory alive, to transmit that history through verbal and visual expressions to the new generations, and to communicate information about themselves to outsiders. This article posits that these forms of expression, while suggestive of their identity and everyday resistance, occur mostly in an informal and indirect form, rather than in direct confrontation and protest. These informal means also refl ect the Rohingyas' pragmatism and coping strategies for living in the borderlands.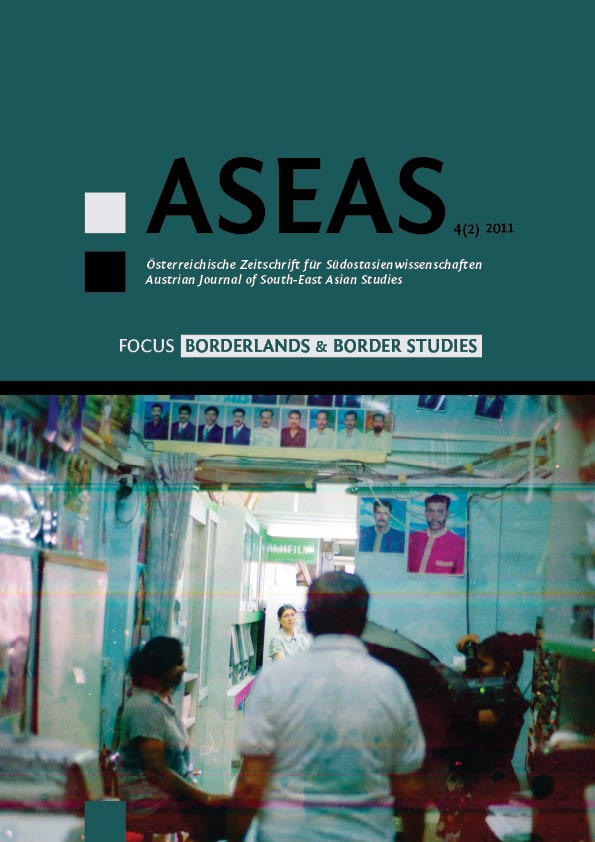 Downloads
How to Cite
Farzana, K. F. (2011). Music and Artistic Artefacts: Symbols of Rohingya Identity and Everyday Resistance in Borderlands. Austrian Journal of South-East Asian Studies, 4(2), 215–236. https://doi.org/10.14764/10.ASEAS-4.2-2
Section
Current Research on Southeast Asia