Sacred Spaces of Karen Refugees and Humanitarian Aid Across the Thailand-Burma Border
Keywords:
Karen, Nationalism, Civil War, Refugees, Humanitarian Aid
Abstract
In this article, I demonstrate that the Karen National Union (KNU) was able to manipulate and politicise humanitarian aid in the Thailand-Burma borderland. I contend that in the context of the civil war in eastern Burma, Protestant Christianity provides a crucial vehicle for political mobilisation. The article shows that refugee camps in the Thai borderland become centres of proselytisation, and
that Protestant evangelical and missionary networks open up passages across the Thai-Burmese border. The article thus considers a case where a homeland is constructed in the liminal space between two nations. Illegal emergency aid that doubles as missionary project reinforces the image of a helpless victim being vandalized by evil Burmese army.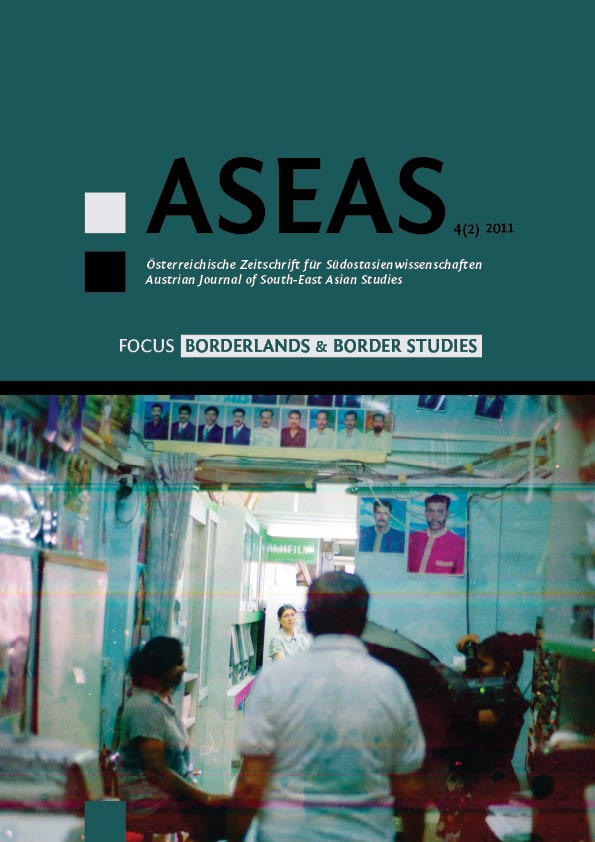 Downloads
How to Cite
Horstmann, A. (2011). Sacred Spaces of Karen Refugees and Humanitarian Aid Across the Thailand-Burma Border. Austrian Journal of South-East Asian Studies, 4(2), 254–272. https://doi.org/10.14764/10.ASEAS-4.2-4
Section
Current Research on Southeast Asia