The Jungle as Border Zone: The Aesthetics of Nature in the Work of Apichatpong Weerasethakul
Keywords:
Film Studies, Thai Cinema, Identity Politics, Cultural Studies, Thailand
Abstract
In Thai cinema, nature is often depicted as an opposition to the urban sphere, forming a contrast in ethical terms. This dualism is a recurring and central theme in Thai representations and an important carrier of Thainess (khwam pen Thai). The filmmaker Apichatpong Weerasethakul offers a new take on this theme. Significant parts of his work are set in the jungle, a realm radically diff erent from the agricultural sphere that the mainstay of Thai representations tends to focus on. In Apichatpong's work, the wilderness becomes a liminal space, on multiple levels. This paper focuses on how this liminality translates into Apichatpong's aesthetics of the jungle and on how this aesthetics and the films' narrations negotiate Thai nationhood via the perception of the spectators.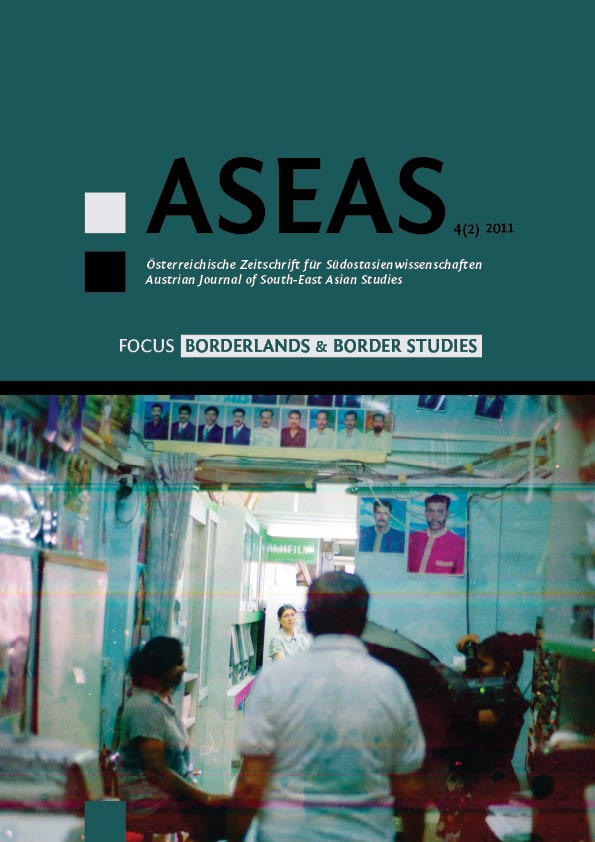 Downloads
How to Cite
Boehler, N. (2011). The Jungle as Border Zone: The Aesthetics of Nature in the Work of Apichatpong Weerasethakul. Austrian Journal of South-East Asian Studies, 4(2), 290–304. https://doi.org/10.14764/10.ASEAS-4.2-6
Section
Current Research on Southeast Asia