"If You Come Often, We Are Like Relatives; If You Come Rarely, We Are Like Strangers": Reformations of Akhaness in the Upper Mekong Region
Abstract
In my paper, I off er a brief analysis of just some of the ways in which certain members of the Akha transnational minority group are redefi ning Akhaness amidst the Upper Mekong Region's ongoing transition from "battlefi elds to markets". Drawing on 32 months of research in the region, I bring attention to the eff orts of certain Akha elite to promote a more formal pan-Akha sense of belonging of a profoundly religious nature. I highlight the complex ways in which certain local Akha actors are reshaping culture by way of multiple and shifting orientations to the past as well as the national and transnational in the contexts of social gatherings, communal rituals, linguistic productions, multimedia engagements, and cross-border travel. I argue that by virtue of these simultaneously multi-sited representations of Akhaness, certain Akha are composing their own theories of culture that in part challenge and incorporate dominant models of nationalism and globalization, all the while reproducing and claiming a distinctly Akha way of being in the world.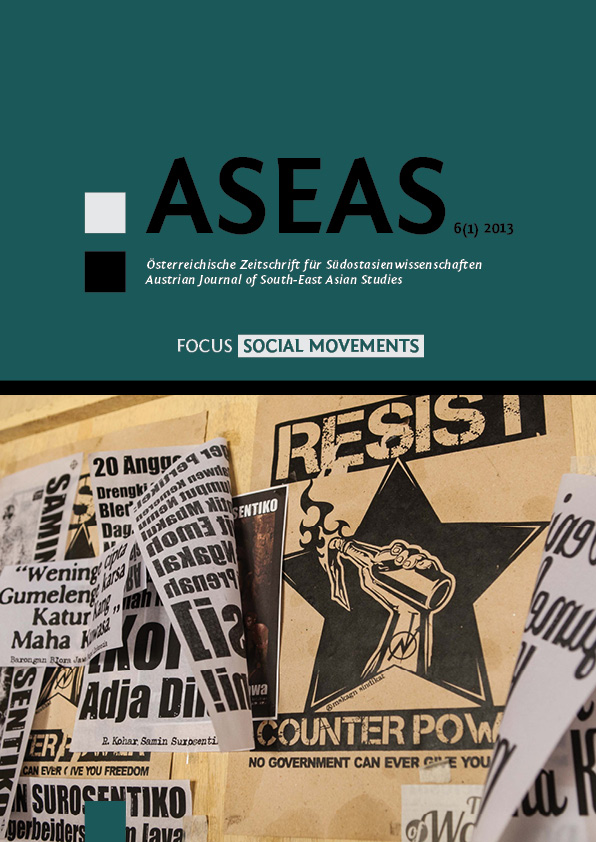 Downloads
Section
Current Research on Southeast Asia
License
Copyright (c) 2015 SEAS – the Society of South-East Asian Studies
This work is licensed under a Creative Commons Attribution-NonCommercial-NoDerivatives 3.0 Unported License.
For all articles published in ASEAS before December 2014 and after July 2022, copyright is retained by the authors. For articles published between January 2015 and June 2022, the Society for South-East Asian Studies (SEAS) is the copyright holder. Articles published in ASEAS before December 2019 are licensed under the following Creative Commons License: Attribution-NonCommercial-NoDerivs 3.0 Unported.  Articles published after that date are licensed under the following Creative Commons License: Attribution-NonCommercial-NoDerivs 4.0 International. In both cases, this means that everybody is free to share (to copy, to distribute, and to transmit the work) under the following conditions:
Attribution — You must give appropriate credit, provide a link to the license, and indicate if changes were made. You may do so in any reasonable manner, but not in any way that suggests the licensor endorses you or your use.

NonCommercial — You may not use the material for commercial purposes.

NoDerivatives — If you remix, transform, or build upon the material, you may not distribute the modified material.