Resisting Agribusiness Development: The Merauke Integrated Food and Energy Estate in West Papua, Indonesia
Keywords:
Indonesia, Land Grab, MIFEE, Social Movements, West Papua
Abstract
The Merauke Integrated Food and Energy Estate (MIFEE), launched in 2010 by the Indonesian government, aims to transform 1.2 million hectares of indigenous and forest land in West Papua into largescale agribusiness estates for food and bioenergy production. This article looks both at the power structures and geopolitics behind the project and at the emerging resistance to the MIFEE land grab. What is the extent of local opposition to the project? What coalitions between local groups and organized movements and NGOs are developing and what national and international alliances are they involved in? How do they counter the state narrative of MIFEE as a development path for the region? Analyzing key documents of the diff erent organizations and initiatives involved, we examine three distinct but connected narratives of opposition around the discourses of customary forest rights, Indonesian 'imperialist' subjugation of Papua, and land reform and food sovereignty. We argue that their relation to each other needs to be rethought in order to overcome internal divisions and to broaden and deepen the social movement opposing the project.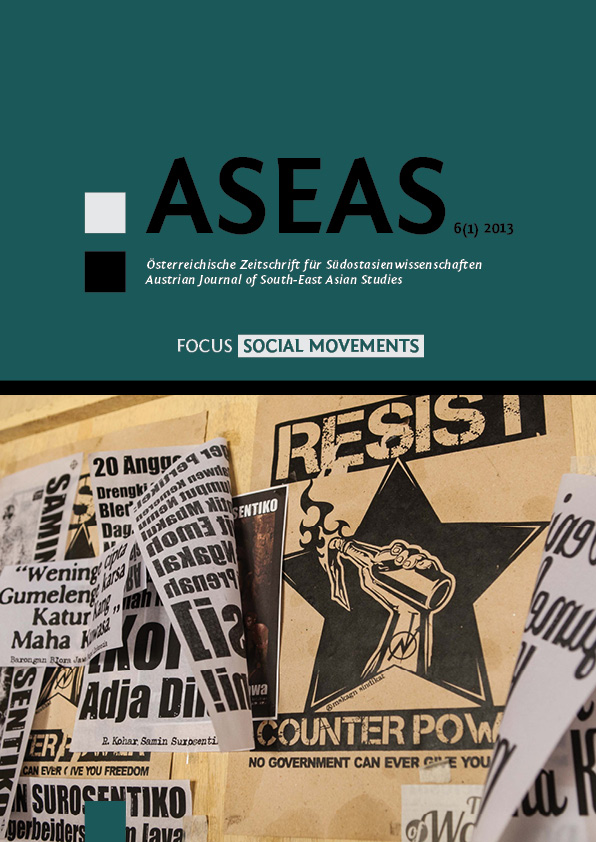 Downloads
How to Cite
Ginting, L., & Pye, O. (2013). Resisting Agribusiness Development: The Merauke Integrated Food and Energy Estate in West Papua, Indonesia. Austrian Journal of South-East Asian Studies, 6(1), 160–182. https://doi.org/10.14764/10.ASEAS-6.1-9
Section
Current Research on Southeast Asia