ASEAN's Environmental Challenges and Non-Traditional Security Cooperation: Towards a Regional Peacekeeping Force?
Keywords:
ASEAN, HADR, Peacekeeping, Security Community, Security Cooperation
Abstract
This article reflects on the prospect for an ASEAN peacekeeping force and regional security cooperation. I argue that progress on 'soft' security issues stands to facilitate a slow deepening of 'hard' security cooperation at the ASEAN level. Governments of ASEAN member states are still reluctant to develop a regional mechanism for conflict resolution, which they perceive to be a challenge to the norms of non-interference and state sovereignty. Yet, these norms are subject to dynamic shifts in the security environment that regional governments now have to manage. The establishment of mechanisms to address politically less controversial non-traditional security issues such as environmental challenges stands to further develop and consolidate military-to-military ties and deepen political trust among member states. An ASEAN standby force for emergency response and disaster relief has become a politically acceptable initiative and could set the stage for the development of an ASEAN peacekeeping force.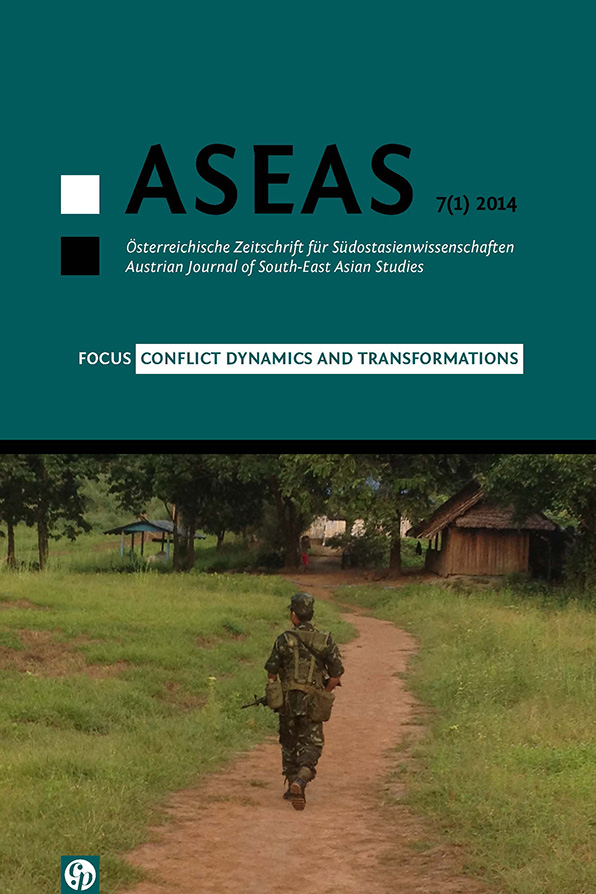 Downloads
How to Cite
Borchers, H. (2014). ASEAN's Environmental Challenges and Non-Traditional Security Cooperation: Towards a Regional Peacekeeping Force?. Austrian Journal of South-East Asian Studies, 7(1), 5–20. https://doi.org/10.14764/10.ASEAS-2014.1-2
Section
Current Research on Southeast Asia