Separatist Conflicts in the ASEAN Region: Comparing Southern Thailand and Mindanao
Keywords:
ASEAN, Conflict Management, Mindanao, Separatism, Southern Thailand
Abstract
This paper examines two cases of separatist conflict, namely the conflict in Southern Thailand and the conflict in the southern Philippines. Both conflicts have been long-lasting, extremely violent, and embedded in ethnic and religious sentiments. The comparison shows that there are structural analogies in both conflict cases that indicate similar root causes. State-internal conflicts of this scale are not purely a matter of national politics. States and non-state actors have influenced – and are still influencing – both separatist conflicts in various ways and towards different outcomes. It becomes apparent that non-traditional security issues that are linked to state-internal conflicts demand a more proactive role of ASEAN in the field of conflict management.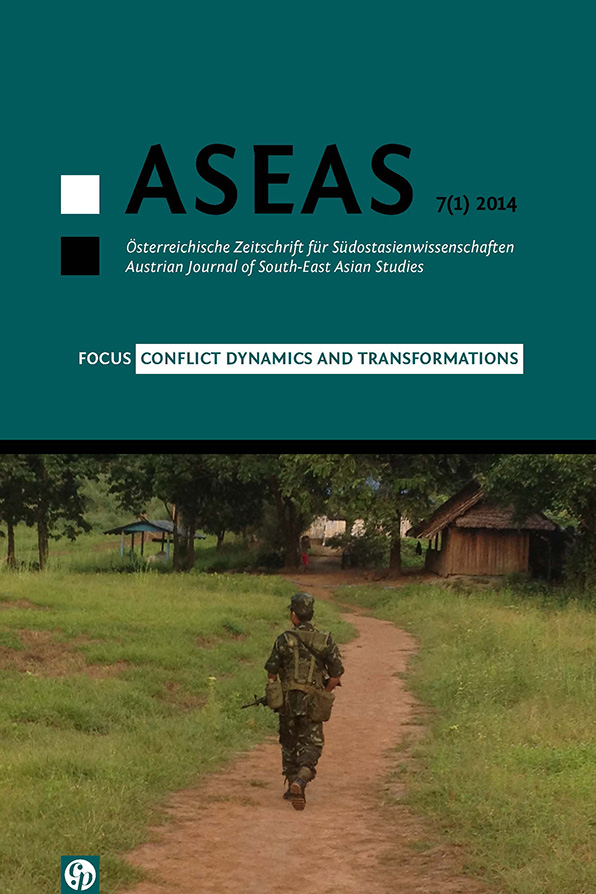 Downloads
How to Cite
Rupprecht, K. (2014). Separatist Conflicts in the ASEAN Region: Comparing Southern Thailand and Mindanao. Austrian Journal of South-East Asian Studies, 7(1), 21–40. https://doi.org/10.14764/10.ASEAS-2014.1-3
Section
Current Research on Southeast Asia