Informal Conflict Management in Exclusivist Political Orders: Some Observations on Central Mindanao
Keywords:
Conflict Management, Informality, Mindanao, Peace Studies, the Philippines
Abstract
In the past decade, a range of international and national NGOs have pointed to the need to complement national-level negotiations with a support for alternative, informal institutions of conflict management in order to reach a sustainable peace in the conflict-affected regions of Central and Western Mindanao. This argument is based on emerging insights into the multi-layered conflict ecology in the region and the fact that classic statist diplomacy can only deal with this complexity to a limited extent. Based on an analysis of existing conflict management practices in the region, we would like to challenge some of the basic premises underlying this 'alternative' and informal approach. Our core argument is that in the case of Mindanao, assuming a rigid distinction between formal and informal actors and practices of conflict mediation is flawed and may actually be counterproductive, as it obscures how informal practices dominate purportedly formal mediation procedures. Moreover, it tends to underestimate how the local executive embodying state power plays a key role in allegedly 'informal' conflict management mechanisms.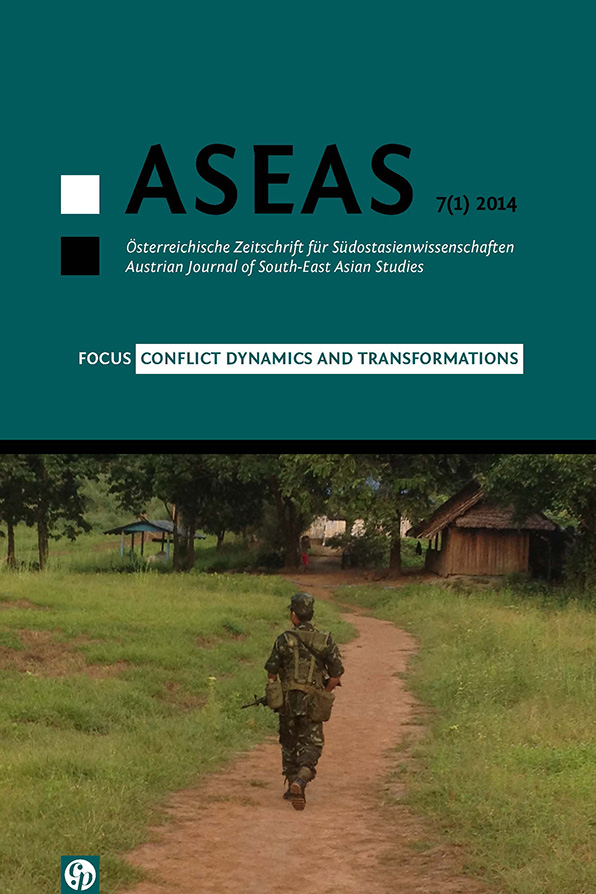 Downloads
How to Cite
Adam, J., & Verbrugge, B. (2014). Informal Conflict Management in Exclusivist Political Orders: Some Observations on Central Mindanao. Austrian Journal of South-East Asian Studies, 7(1), 61–74. https://doi.org/10.14764/10.ASEAS-2014.1-5
Section
Current Research on Southeast Asia