Mobilization Potential and Democratization Processes of the Coalition for Clean and Fair Elections (Bersih) in Malaysia: An Interview With Hishamuddin Rais
Keywords:
Bersih movement, 13th General Election, electoral reform
Abstract
In recent years, protests and popular mobilization have become pronounced elements in Malaysian politics. Bersih (clean) demonstrations are notably the most outstanding protest events in Malaysian history. Bersih is a group of 89 non-governmental organizations (NGOs) pushing for a thorough reform of the electoral process in Malaysia through rallies and demonstrations. Five opposition parties initiated the idea of Bersih in 2005 and included several NGOs in the 'project' later on. After the first Bersih street protests in November 2007 (Bersih 1.0), the political parties and the NGOs reached the 'compromise pact' that led to the formation of Bersih 2.0 in 2010 as a non-partisan movement free from any political interference. This interview explores the linkages to the broader democratization process in Malaysia from the perspective of Hishamuddin Rais (Isham), a prominent grassroots activist. Isham spent 20 years in political exile after the Baling student protest of 1974. He became active again in 1998 after the ouster of then Deputy Prime Minister Anwar Ibrahim, the current leader of the opposition coalition. Isham was a member of the Bersih Steering Committee for two years until he stepped down in 2012.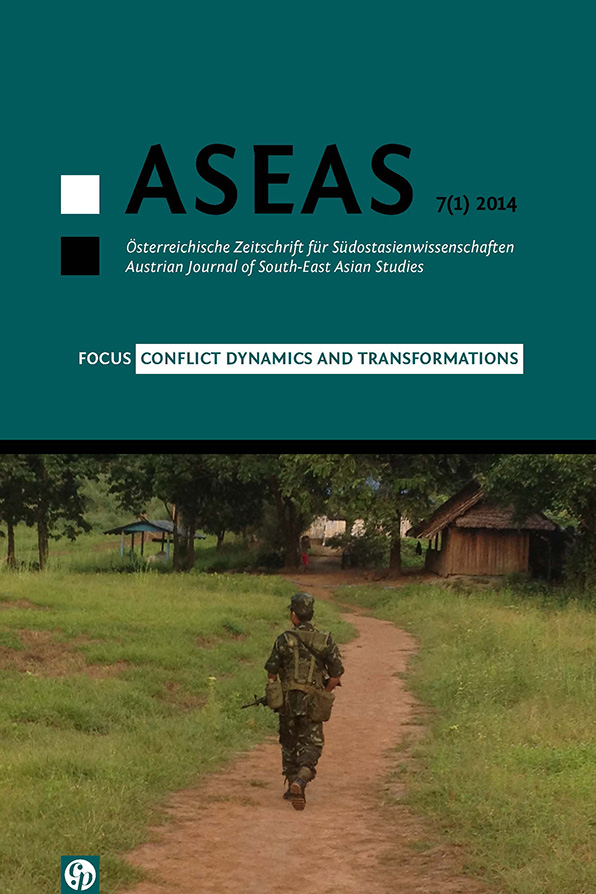 Downloads
How to Cite
Khoo, Y. H. (2014). Mobilization Potential and Democratization Processes of the Coalition for Clean and Fair Elections (Bersih) in Malaysia: An Interview With Hishamuddin Rais. Austrian Journal of South-East Asian Studies, 7(1), 111–120. https://doi.org/10.14764/10.ASEAS-2014.1-8