Commodification and Politicization of Heritage: Implications for Heritage Tourism at the Imperial Citadel of Thang Long, Hanoi (Vietnam)
Huong T. Bui

College of Asia Pacific Studies Ritsumeikan Asia Pacific University (APU)

Timothy J. Lee

College of Asia Pacific Studies Ritsumeikan Asia Pacific University (APU)
Keywords:
Commodification, Heritage, Identity, Tourism, UNESCO World Heritage
Abstract
The current study deconstructs the process of turning heritage resources into tourism products. A case study of the Central Sector of the Imperial Citadel of Thang Long, a UNESCO World Heritage site located in the capital city of Vietnam, Hanoi, provides an in-depth understanding of the plural use of heritage. Findings from the study reveal issues of heritage dissonance inherent in the process of resource selection, interpretation, and targeting for different audiences. It is apparent that commodification cannot be separated from the politicization of heritage. In the case of heritage of national importance and international significance, politicization has been prioritized and results in diminishing the utilization of heritage for commercial purposes such as tourism.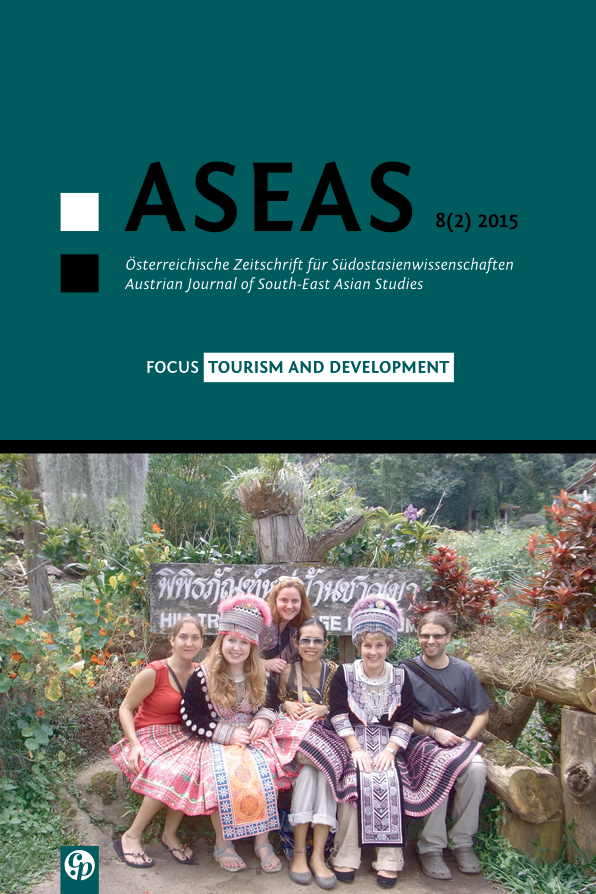 How to Cite
Bui, H. T. and Lee, T. J. (2015) "Commodification and Politicization of Heritage: Implications for Heritage Tourism at the Imperial Citadel of Thang Long, Hanoi (Vietnam)", Austrian Journal of South-East Asian Studies, 8(2), pp. 187-202. doi: 10.14764/10.ASEAS-2015.2-5.
Section
Current Research on Southeast Asia