Change and Challenges for Foreign Retirees in Thailand. An Interview with Nancy Lindley
Christina Vogler

University of Vienna
Keywords:
Elderly Care, Expatriates, Retirement Migration, Thailand
Abstract
The northern city of Chiang Mai in Thailand has become a popular destination for national and international tourists as well as for a growing number of expatriates and retirement migrants. Compared to Thailand's southern destinations such as Phuket or Pattaya, Chiang Mai features a cooler climate and interesting cultural and environmental surroundings. Therefore, since 2006/07, the city continues to attract many retired expats from several countries all over the world. Nancy Lindley is the head of the Chiang Mai Expats Club and the coordinator of Lanna Care Net, a network, which provides advice and assistance for elderly foreigners. As a retirement migrant from the USA, she gives insight into the expats' community, reports on the challenges for foreign retirees in Chiang Mai and talks about the elder care system for foreigners. The interview took place in November 2014 in Chiang Mai, Thailand.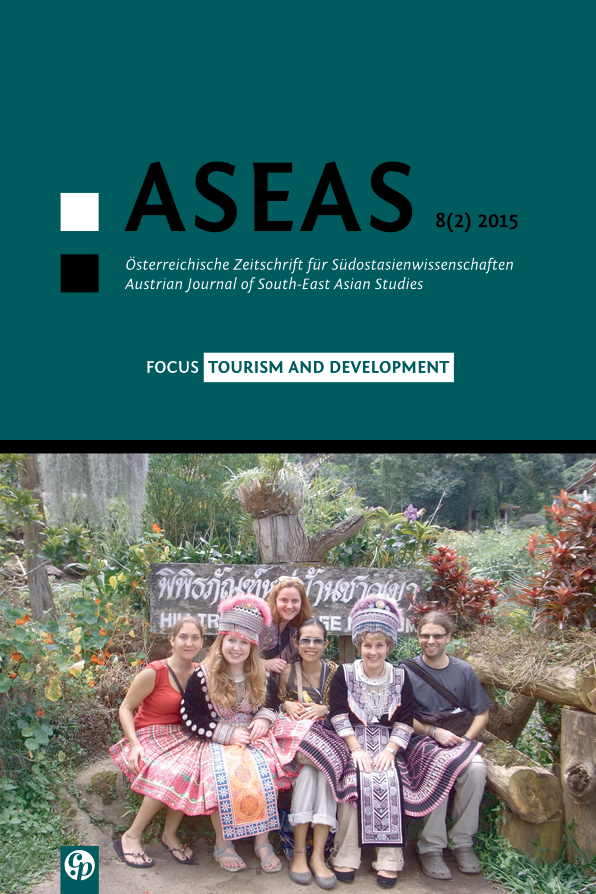 How to Cite
Vogler, C. (2015) "Change and Challenges for Foreign Retirees in Thailand. An Interview with Nancy Lindley", Austrian Journal of South-East Asian Studies, 8(2), pp. 209-214. doi: 10.14764/10.ASEAS-2015.2-7.