Forming 'Forbidden' Identities Online: Atheism in Indonesia
Keywords:
Atheism, Indonesia, Islam, Non-Religious Minorities, Social Media
Abstract
This article discusses the online activism of Indonesian atheists. While most of the little existent scholarship on atheism in Indonesia views the controversial cases in the light of the violation of Western-style rights to free speech and religious liberty, a closer look at the public discourses both online and offline reveals a more complex picture. The article embeds atheist activism and the well-known case of Alexander An in the changing landscape of religion and state in post-Suharto Indonesia. It points at the intricate relationship between atheism and blasphemy and shows how activists not only carve a space for themselves online, but also seek to counter the negative and anti-religious image that decades-long campaigning has created for atheists. Activists use Facebook, Twitter, messaging systems, and forums such as Quora, both to become visible and yet allow for anonymity. Their online communication and activism is often coupled with offline meetings. In this way, atheists allow for a thriving 'community', and also present atheism positively in public. However, to defend atheism this way also has its downsides, as it aligns Indonesian atheists with an international network of mainly Western-funded human rights activists and thus runs the risk of further alienating them from a nation that strongly defines itself along religious identity.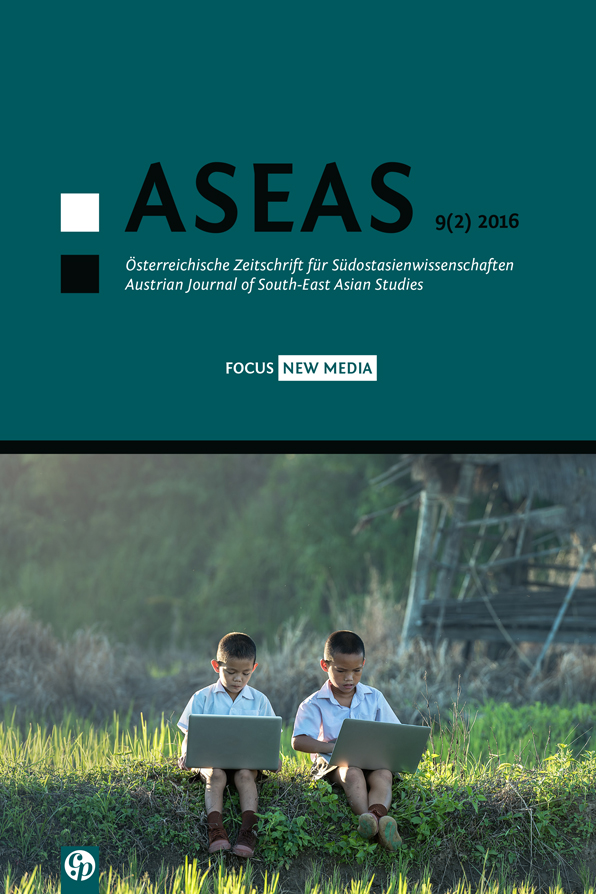 Downloads
How to Cite
Schäfer, S. (2016). Forming 'Forbidden' Identities Online: Atheism in Indonesia. Austrian Journal of South-East Asian Studies, 9(2), 253–268. https://doi.org/10.14764/10.ASEAS-2016.2-5
Section
Current Research on Southeast Asia