Searching for Digital Citizenship: Fighting Corruption in Banten, Indonesia
Keywords:
Banten's Political Dynasty, Corruption, Digital Acts of Citizenship, Facebook, Indonesia
Abstract
The expansion of digital technologies and social media in Indonesia shifts practices of citizenship from a formal institutional level toward a more informal digital space. This paper presents the emerging results of research on digital citizenship in Banten, Indonesia, focusing on how new forms of citizenship are brought into being through digital acts that are defined as speech acts uttered through the use of social media. The paper follows digital acts of citizens in anti-corruption campaigns against the patrimonial and clientelistic regime of Banten's political dynasty that are predominantly staged on Facebook and other online platforms. These digital acts produce and intensify affective publics through which forms of digital citizenship are enacted in opposition to the corrupt dynasty.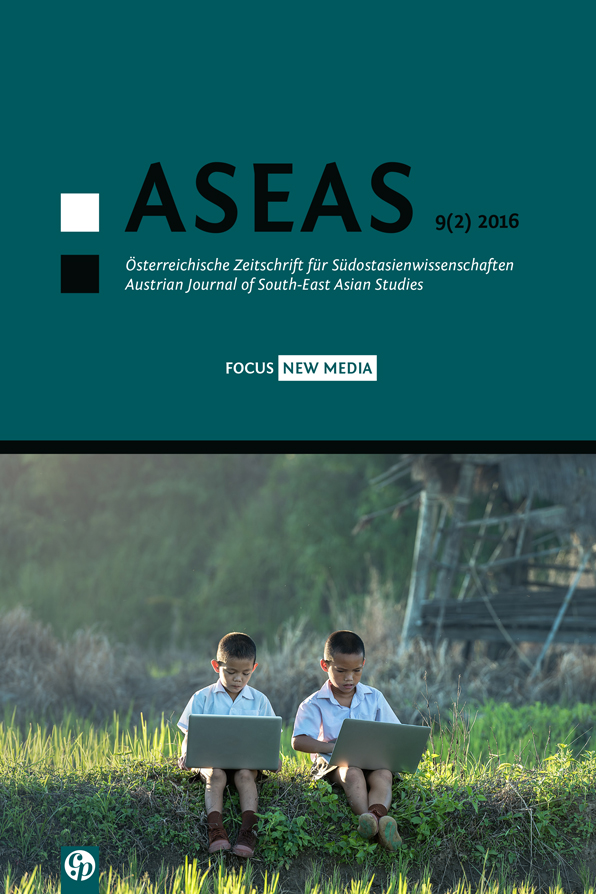 Downloads
How to Cite
Fauzanafi, M. Z. (2016). Searching for Digital Citizenship: Fighting Corruption in Banten, Indonesia. Austrian Journal of South-East Asian Studies, 9(2), 289–294. https://doi.org/10.14764/10.ASEAS-2016.2-7
Section
Research Workshop