"If It's on the Internet It Must Be Right": An Interview With Myanmar ICT for Development Organisation on the Use of the Internet and Social Media in Myanmar
Keywords:
Cyber Security, Freedom of Speech, Hate Speech, Internet, Social Media
Abstract
Myanmar ICT for Development Organization (MIDO) is a non-governmental organization in Myanmar focusing on Internet and Communication Technologies (ICTs). Established in 2012, MIDO focuses on ICTs for development, Internet freedom, and Internet policy advocacy. In 2013, it organized the first Myanmar Internet Freedom Forum in Myanmar, supported by Freedom House. Phyu Phyu Thi is both co-founder and research and development manager of MIDO. She holds a master's degree in sustainable development from Chiang Mai University, Faculty of Social Sciences in Thailand, and a bachelor's degree in science from Yangon University. Her interests include technology and development, social media, diffusion of information, and behavior. Htaike Htaike Aung is co-founder and executive director of MIDO. She is working as a digital security and privacy consultant. She is also co-founder of the Myanmar Blogger Society and co-organizer of BarCamp Yangon – a user-generated conference primarily focusing on technology and the Internet which is part of a larger international network.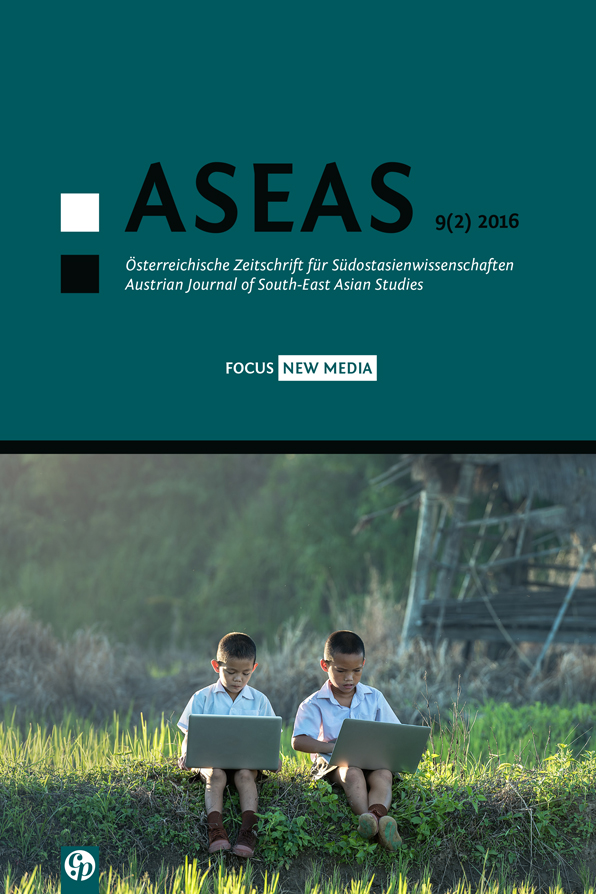 Downloads
License
Copyright (c) 2016 SEAS – the Society of South-East Asian Studies
This work is licensed under a Creative Commons Attribution-NonCommercial-NoDerivatives 3.0 Unported License.
For all articles published in ASEAS before December 2014 and after July 2022, copyright is retained by the authors. For articles published between January 2015 and June 2022, the Society for South-East Asian Studies (SEAS) is the copyright holder. Articles published in ASEAS before December 2019 are licensed under the following Creative Commons License: Attribution-NonCommercial-NoDerivs 3.0 Unported.  Articles published after that date are licensed under the following Creative Commons License: Attribution-NonCommercial-NoDerivs 4.0 International. In both cases, this means that everybody is free to share (to copy, to distribute, and to transmit the work) under the following conditions:
Attribution — You must give appropriate credit, provide a link to the license, and indicate if changes were made. You may do so in any reasonable manner, but not in any way that suggests the licensor endorses you or your use.

NonCommercial — You may not use the material for commercial purposes.

NoDerivatives — If you remix, transform, or build upon the material, you may not distribute the modified material.