"If It's on the Internet It Must Be Right": An Interview With Myanmar ICT for Development Organisation on the Use of the Internet and Social Media in Myanmar
Keywords:
Cyber Security, Freedom of Speech, Hate Speech, Internet, Social Media
Abstract
Myanmar ICT for Development Organization (MIDO) is a non-governmental organization in Myanmar focusing on Internet and Communication Technologies (ICTs). Established in 2012, MIDO focuses on ICTs for development, Internet freedom, and Internet policy advocacy. In 2013, it organized the first Myanmar Internet Freedom Forum in Myanmar, supported by Freedom House. Phyu Phyu Thi is both co-founder and research and development manager of MIDO. She holds a master's degree in sustainable development from Chiang Mai University, Faculty of Social Sciences in Thailand, and a bachelor's degree in science from Yangon University. Her interests include technology and development, social media, diffusion of information, and behavior. Htaike Htaike Aung is co-founder and executive director of MIDO. She is working as a digital security and privacy consultant. She is also co-founder of the Myanmar Blogger Society and co-organizer of BarCamp Yangon – a user-generated conference primarily focusing on technology and the Internet which is part of a larger international network.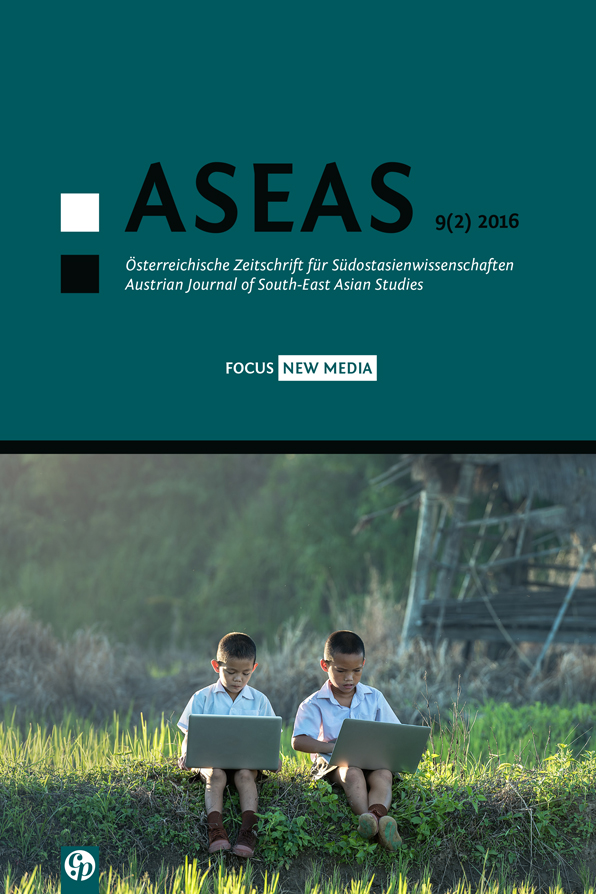 Downloads
How to Cite
Einzenberger, R. (2016). "If It's on the Internet It Must Be Right": An Interview With Myanmar ICT for Development Organisation on the Use of the Internet and Social Media in Myanmar. Austrian Journal of South-East Asian Studies, 9(2), 301–310. https://doi.org/10.14764/10.ASEAS-2016.2-9