Contested Development in Indonesia: Rethinking Ethnicity and Gender in Mining
Keywords:
Ethnicity, Feminist Political Ecology, Indonesia, Institutions, Mining
Abstract
This article reviews the literature on the relationship between gender and ethnicity in Indonesia's mining sector and outlines shortcomings and prospects for further research. Recent studies on mining and gender focus predominantly on women and how they are negatively affected by mining. Ethnicity, although a growing asset in struggles on environmental transformations, is hardly included in research on mining. The intertwinement of ethnicity and gender in elaborations on mining is often depicted in literature of development programs and environmental organizations in which indigenous women are homogenized as marginalized victims. We argue, however, for a multidimensional approach on mining that takes into account the institutionalization of gender and ethnicity in mining governance as well as the role of gender and ethnic identities. Feminist political ecology and institutional analysis are pointing the way for such an approach. Furthermore, other relevant categories such as class, age, or status should be considered in the analysis of the complex and multidimensional environmental transformations of the mining sector in Indonesia.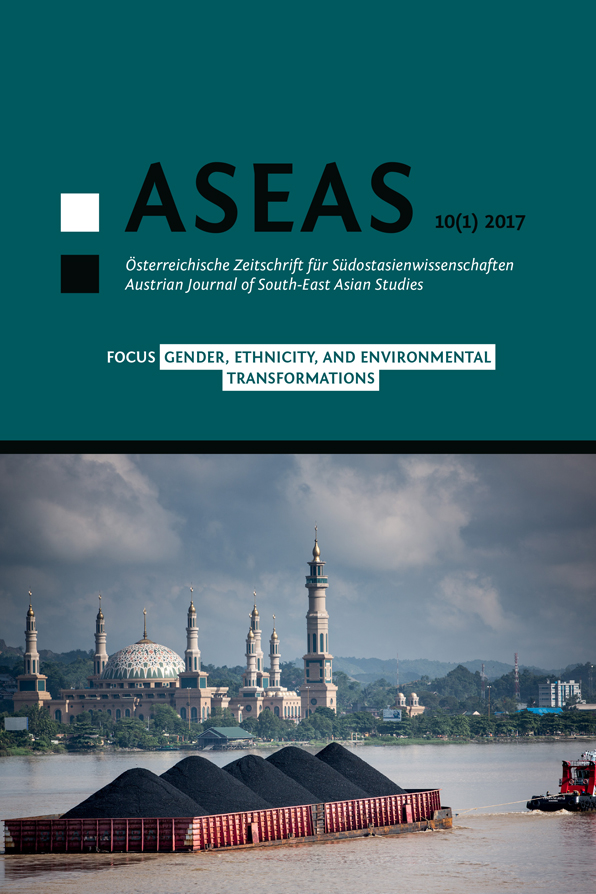 Downloads
How to Cite
Großmann, K., Padmanabhan, M., & Braun, K. von. (2017). Contested Development in Indonesia: Rethinking Ethnicity and Gender in Mining. Austrian Journal of South-East Asian Studies, 10(1), 11–28. https://doi.org/10.14764/10.ASEAS-2017.1-2
Section
Current Research on Southeast Asia