Transdisciplinary Responses to Climate Change: Institutionalizing Agrometeorological Learning Through Science Field Shops in Indonesia
Keywords:
Argometeorology, Climate Change, Indonesia, Science Field Shops, Transdisciplinary Educational Commitment
Abstract
Science Field Shops (SFSs) are an example of a transdisciplinary educational commitment where farmers, scientists, and extension staff exchange knowledge on agrometeorology in dialogue form to better respond to climate change. How can scientists, farmers, and extension staff build up this transdisciplinary collaboration? How has the agrometeorological learning environment been institutionalized in several places in Indonesia? An interdisciplinary collaboration between agrometeorology and anthropology serves as basis for developing seven climate services that are provided in the SFSs. Through Knowledge Transfer and Communication Technologies, farmers have become active learners, researchers, and decision makers of their own responses to the consequences of climate change. Although such an approach proves efficient in improving the farmers' knowledge and anticipation capability, the transdisciplinary collaboration with state authority needs to be overhauled to improve the process.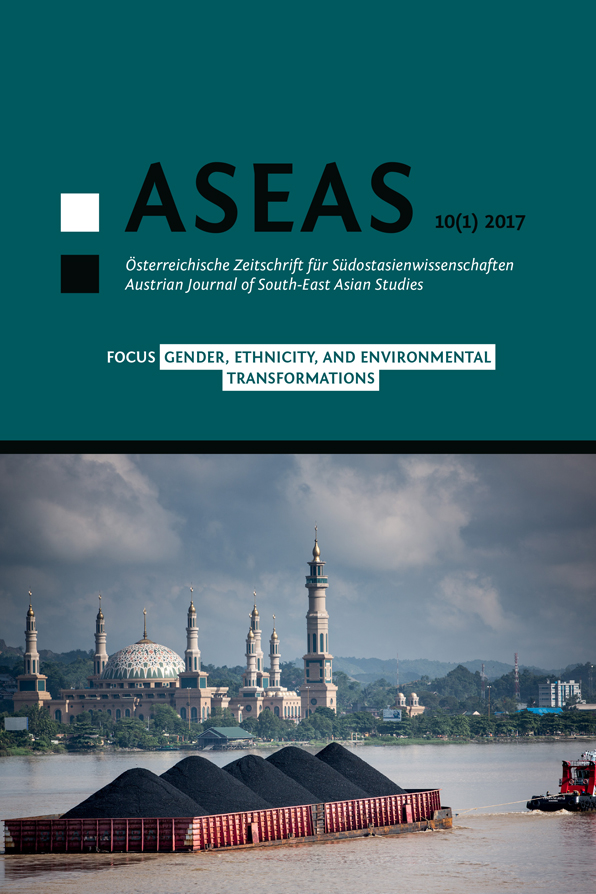 Downloads
Section
Current Research on Southeast Asia
License
Copyright (c) 2017 SEAS - Society for South-East Asian Studies
This work is licensed under a Creative Commons Attribution-NonCommercial-NoDerivatives 3.0 Unported License.
For all articles published in ASEAS before December 2014 and after July 2022, copyright is retained by the authors. For articles published between January 2015 and June 2022, the Society for South-East Asian Studies (SEAS) is the copyright holder. Articles published in ASEAS before December 2019 are licensed under the following Creative Commons License: Attribution-NonCommercial-NoDerivs 3.0 Unported.  Articles published after that date are licensed under the following Creative Commons License: Attribution-NonCommercial-NoDerivs 4.0 International. In both cases, this means that everybody is free to share (to copy, to distribute, and to transmit the work) under the following conditions:
Attribution — You must give appropriate credit, provide a link to the license, and indicate if changes were made. You may do so in any reasonable manner, but not in any way that suggests the licensor endorses you or your use.

NonCommercial — You may not use the material for commercial purposes.

NoDerivatives — If you remix, transform, or build upon the material, you may not distribute the modified material.