"Only if You Really, Really Need It": Social Rights Consciousness in the Philippines
Keywords:
Citizenship, Communitarianism, Philippines, Political Culture, Social Rights
Abstract
This article argues that communitarianism, as the prevalent citizenship paradigm in the Philippines, observable also in modest expectations towards government services among Filipinos and a high emphasis on individual and community action, can be used to explain the lack of political change in the Philippines. In its first part, the article presents data on the sense of citizenship and concepts of social rights and obligations among Filipinos by combining findings from a series of problem-centered interviews with young urban professionals and quantitative data collected within annual surveys by the International Social Survey Programme (ISSP) on government, social inequality, and citizenship. The second part of the article attributes these findings to everyday concepts of citizenship as ideal-typical state responsibility theories and modern citizenship paradigms. By including ethnographic data, it discovers significant traits of communitarianism in Philippine everyday life. This section goes on to present how communitarianism (with its inherent character of exclusivity) impedes a democratic culture and moreover, how it is unable to serve as a guiding social philosophy in unifying a large-scale society mainly consisting of citizens who are strangers (ibang tao) to each other. Nevertheless, in conclusion, the article suggests the possibility of deepening and broadening the sense of citizenship in the Philippine society and its respect for the stranger by drawing on elements of Filipino culture.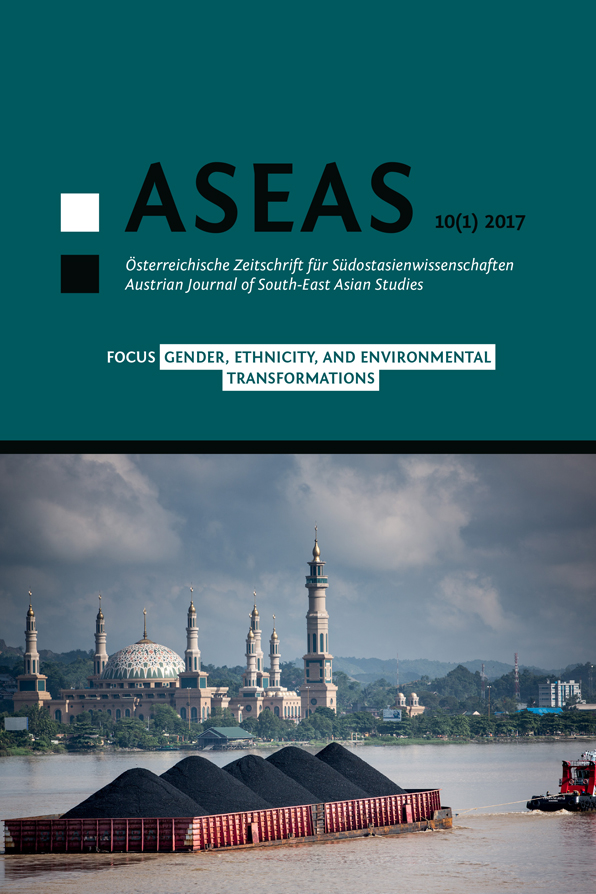 Downloads
Section
Current Research on Southeast Asia
License
Copyright (c) 2017 SEAS - Society for South-East Asian Studies
This work is licensed under a Creative Commons Attribution-NonCommercial-NoDerivatives 3.0 Unported License.
For all articles published in ASEAS before December 2014 and after July 2022, copyright is retained by the authors. For articles published between January 2015 and June 2022, the Society for South-East Asian Studies (SEAS) is the copyright holder. Articles published in ASEAS before December 2019 are licensed under the following Creative Commons License: Attribution-NonCommercial-NoDerivs 3.0 Unported.  Articles published after that date are licensed under the following Creative Commons License: Attribution-NonCommercial-NoDerivs 4.0 International. In both cases, this means that everybody is free to share (to copy, to distribute, and to transmit the work) under the following conditions:
Attribution — You must give appropriate credit, provide a link to the license, and indicate if changes were made. You may do so in any reasonable manner, but not in any way that suggests the licensor endorses you or your use.

NonCommercial — You may not use the material for commercial purposes.

NoDerivatives — If you remix, transform, or build upon the material, you may not distribute the modified material.