Community-Based Disaster Risk Management in the Philippines: Achievements and Challenges of the Purok System
Keywords:
Community-Based Disaster Risk Management, Purok System, Resilience, Social Capital, Voluntarism
Abstract
The purok system in the Philippines is promoted as a voluntary self-organization at the sub-village level which strengthens community resilience to natural hazards. In 2011, the system received the UN Sasakawa Award and gained prominence among the practitioner community. Based on a qualitative study in the municipality of San Francisco (Cebu province) from December 2014 to March 2015, the article elaborates on the achievements and challenges of the purok system. Striking merits encompass efficient and effective information dissemination and evacuation measurements between all levels of political administration that stem from the system's remarkable enforcement of human and social capital. This is underpinned by a clear determination of roles and responsibility that is subsumed under the concept of accountability. However, the purok system faces internal challenges of maintenance and implies profound conceptual ambiguities regarding the notion of voluntarism and capabilities that favor clientelism. Nevertheless, the purok system clearly distinguishes itself from conventional community-based disaster risk management practices and implies potentials that are highly beneficial for strengthening resilience in disaster prone areas.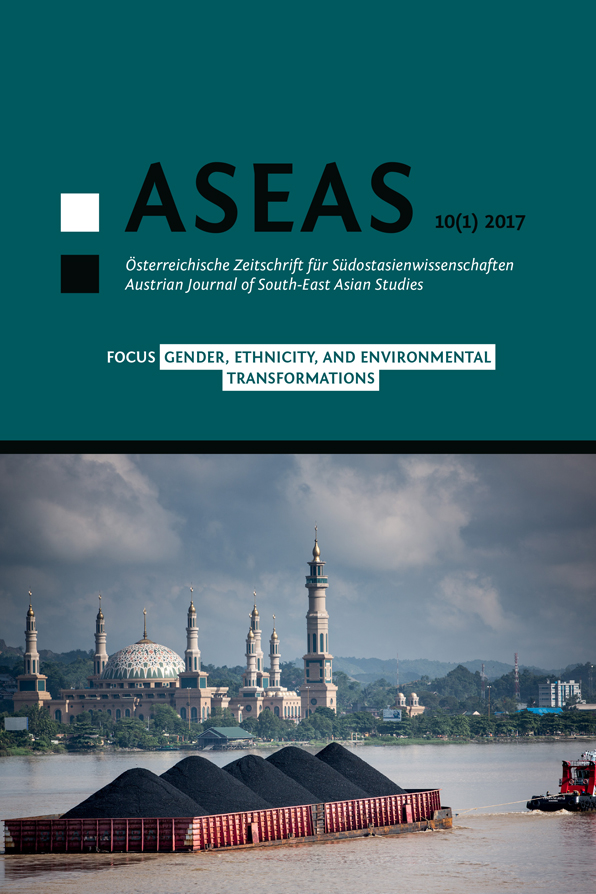 Downloads
Section
Research Workshop
License
Copyright (c) 2017 SEAS – the Society of South-East Asian Studies
This work is licensed under a Creative Commons Attribution-NonCommercial-NoDerivatives 3.0 Unported License.
For all articles published in ASEAS before December 2014 and after July 2022, copyright is retained by the authors. For articles published between January 2015 and June 2022, the Society for South-East Asian Studies (SEAS) is the copyright holder. Articles published in ASEAS before December 2019 are licensed under the following Creative Commons License: Attribution-NonCommercial-NoDerivs 3.0 Unported.  Articles published after that date are licensed under the following Creative Commons License: Attribution-NonCommercial-NoDerivs 4.0 International. In both cases, this means that everybody is free to share (to copy, to distribute, and to transmit the work) under the following conditions:
Attribution — You must give appropriate credit, provide a link to the license, and indicate if changes were made. You may do so in any reasonable manner, but not in any way that suggests the licensor endorses you or your use.

NonCommercial — You may not use the material for commercial purposes.

NoDerivatives — If you remix, transform, or build upon the material, you may not distribute the modified material.