Making Refugees (Dis)Appear: Identifying Refugees and Asylum Seekers in Thailand and Malaysia
Keywords:
Governmentality, Malaysia, Refugee, Refugee Status Determination, Thailand
Abstract
Thailand and Malaysia together host hundreds of thousands of refugees and asylum seekers even while neither of the two countries has signed international refugee conventions and there exist little or no formal national asylum frameworks for distinguishing refugees and asylum seekers from other undocumented migrants. Scholars who have explored this situation and the precarious condition of refugees and asylum seekers have yet to question how refugees and asylum seekers are identified in light of this legal ambiguity. This paper follows the cases of registration exercises along the Thai-Myanmar border and mobile registration in Kuala Lumpur until around 2013 in order to explore the mechanisms and technologies employed by the Office of the United Nations High Commissioner for Refugees in cooperation with non-governmental organizations for registering and identifying refugees from Myanmar. It argues that both the registration and non-registration of refugees and asylum seekers can be understood in terms of competing rationalities of the various actors involved, their incongruent programs, and uneven technologies that serve to make refugees both appear and disappear, that is, to actively construct and assert knowledge and information concerning the existence of refugees, or to conceal, deny, if not altogether dispense of the presence of refugees.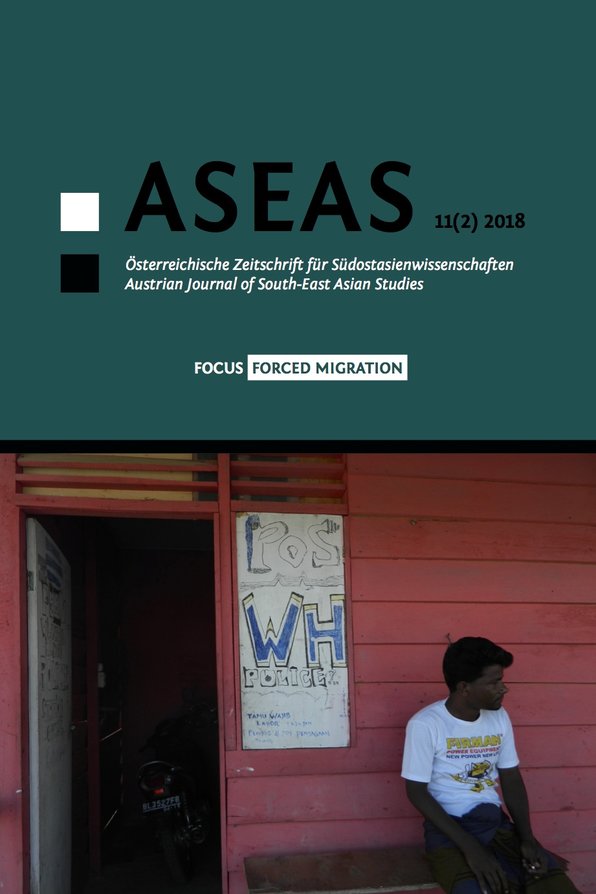 Downloads
How to Cite
Lego, J. (2018). Making Refugees (Dis)Appear: Identifying Refugees and Asylum Seekers in Thailand and Malaysia. Austrian Journal of South-East Asian Studies, 11(2), 183–198. https://doi.org/10.14764/10.ASEAS-0002
Section
Current Research on Southeast Asia