Making Refugees (Dis)Appear: Identifying Refugees and Asylum Seekers in Thailand and Malaysia
Keywords:
Governmentality, Malaysia, Refugee, Refugee Status Determination, Thailand
Abstract
Thailand and Malaysia together host hundreds of thousands of refugees and asylum seekers even while neither of the two countries has signed international refugee conventions and there exist little or no formal national asylum frameworks for distinguishing refugees and asylum seekers from other undocumented migrants. Scholars who have explored this situation and the precarious condition of refugees and asylum seekers have yet to question how refugees and asylum seekers are identified in light of this legal ambiguity. This paper follows the cases of registration exercises along the Thai-Myanmar border and mobile registration in Kuala Lumpur until around 2013 in order to explore the mechanisms and technologies employed by the Office of the United Nations High Commissioner for Refugees in cooperation with non-governmental organizations for registering and identifying refugees from Myanmar. It argues that both the registration and non-registration of refugees and asylum seekers can be understood in terms of competing rationalities of the various actors involved, their incongruent programs, and uneven technologies that serve to make refugees both appear and disappear, that is, to actively construct and assert knowledge and information concerning the existence of refugees, or to conceal, deny, if not altogether dispense of the presence of refugees.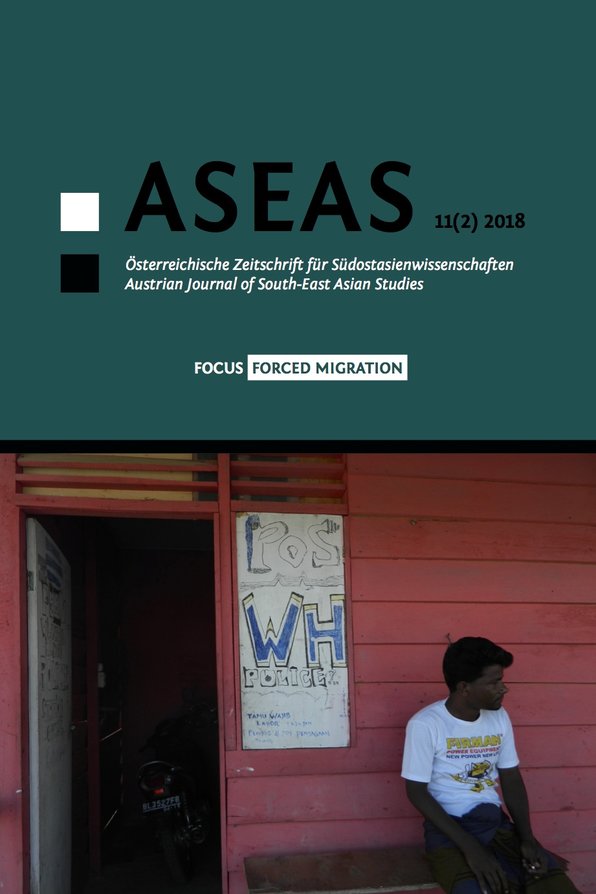 Downloads
Section
Current Research on Southeast Asia
License
Copyright (c) 2018 SEAS – the Society of South-East Asian Studies
This work is licensed under a Creative Commons Attribution-NonCommercial-NoDerivatives 3.0 Unported License.
For all articles published in ASEAS before December 2014 and after July 2022, copyright is retained by the authors. For articles published between January 2015 and June 2022, the Society for South-East Asian Studies (SEAS) is the copyright holder. Articles published in ASEAS before December 2019 are licensed under the following Creative Commons License: Attribution-NonCommercial-NoDerivs 3.0 Unported.  Articles published after that date are licensed under the following Creative Commons License: Attribution-NonCommercial-NoDerivs 4.0 International. In both cases, this means that everybody is free to share (to copy, to distribute, and to transmit the work) under the following conditions:
Attribution — You must give appropriate credit, provide a link to the license, and indicate if changes were made. You may do so in any reasonable manner, but not in any way that suggests the licensor endorses you or your use.

NonCommercial — You may not use the material for commercial purposes.

NoDerivatives — If you remix, transform, or build upon the material, you may not distribute the modified material.