Regional Cooperation Efforts in the Mekong River Basin: Mitigating river-related security threats and promoting regional development
Keywords:
Environmental Security, Shared Natural Resources, International Rivers, Mekong River Basin, River Basin Organizations
Abstract
The development of international rivers is often perceived as leading to conflicts or even water wars. However, as the development of the Mekong River shows, cooperation has not only prevailed in the last decades, but River Basin Organizations (RBOs), established to mitigate river-related conflicts and/or develop the river basin, have also contributed to the emergence of more general cooperation structures, mainly by creating spill-over effects in other issue-areas, bringing cooperation to policy fields beyond the river itself. This article assesses the contribution of the Mekong River Commission (MRC) and the Greater Mekong Sub-Region (GMS) to the sustainable development of the Mekong Region as well as to the promotion of regional cooperation in mainland South-East Asia in general.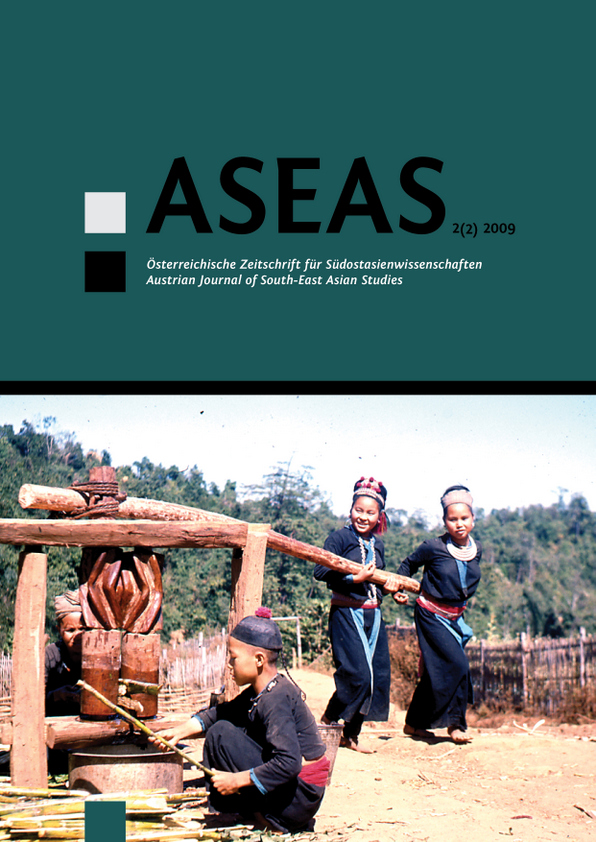 Downloads
How to Cite
Schmeier, S. (2009). Regional Cooperation Efforts in the Mekong River Basin: Mitigating river-related security threats and promoting regional development. Austrian Journal of South-East Asian Studies, 2(2), 28–52. https://doi.org/10.14764/10.ASEAS-2.2-3
Section
Current Research on Southeast Asia