Regional Conflict Management: Challenges of the Border Disputes of Cambodia, Laos, and Vietnam
Keywords:
Border Disputes, Regional Confl ict Management, Cambodia, Laos, Vietnam
Abstract
This study analyzes the border disputes of Cambodia, Laos, and Vietnam, respectively. Both settled and unsettled disputes are encompassed. The study outlines the settlements reached and the remaining unsettled disputes. Furthermore, the broader trends in managing the border disputes are analyzed and remaining challenges, both in implementing agreements and in managing the unsettled disputes, are addressed. So are the implications for regional conflict management. The study displays that both Laos and Vietnam have made considerable progress in both managing and settling their existing border disputes, whereas Cambodia has thus far been less successful.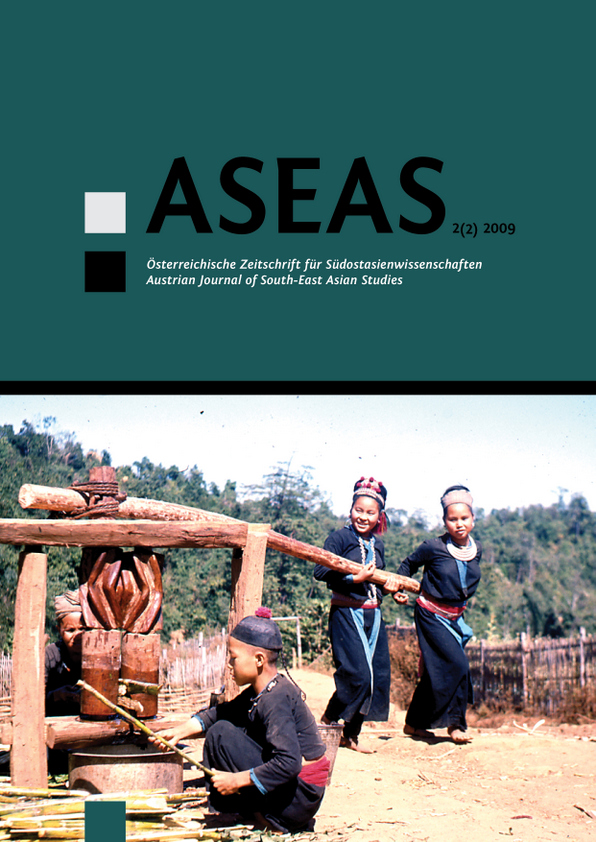 Downloads
How to Cite
Amer, R., & Thao, N. H. (2009). Regional Conflict Management: Challenges of the Border Disputes of Cambodia, Laos, and Vietnam. Austrian Journal of South-East Asian Studies, 2(2), 53–80. https://doi.org/10.14764/10.ASEAS-2.2-4
Section
Current Research on Southeast Asia