Continuity in a Changing World: Malaysia's Coercive Security Apparatus in the Age of Terror and Beyond
Keywords:
Malaysia, Security, Terrorism, War on Terror, Political Opposition
Abstract
The Malaysian government's use of its repressive security legislation has had a signifi cant impact on Malaysia's modern political history. The focus of the present article is on the government's use of its coercive security apparatus since the terrorist attacks of 9/11. My argument is that the apparatus is largely unchanged by the current global climate of the 'War on Terror.' Notably, Malaysia's use of coercion has become increasingly less criticized by other governments, notably those in the West. Perhaps as a consequence, the government has become increasingly bold in its crackdowns against opposition elements. Following the political upheaval of the 2008 election, however, the future of the security apparatus is in question.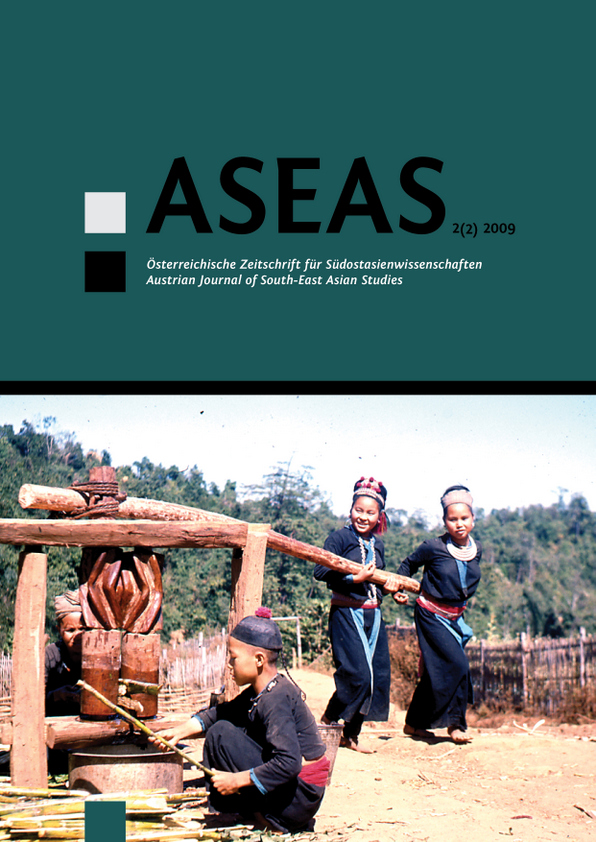 Downloads
How to Cite
Humphreys, A. (2009). Continuity in a Changing World: Malaysia's Coercive Security Apparatus in the Age of Terror and Beyond. Austrian Journal of South-East Asian Studies, 2(2), 102–121. https://doi.org/10.14764/10.ASEAS-2.2-6
Section
Current Research on Southeast Asia