Singapore-India Relations: A Return to History
Keywords:
International Relations, Cold War, Collaboration, Singapore, India
Abstract
Michael Leifer observes Singapore-India relations to be 'diplomatically distant'. This observation was correct during the Cold War when diff ering political ideologies made it diffi cult for these two countries to develop close relations. With the end of the Cold War, bilateral relations improved rapidly, especially on the economic front. Consequently, most literature focuses on the economic interaction between them, at the expense of other signifi cant developments on the political, military as well as social and cultural fronts. In order to better understand Singapore-India relations in the present, a well-rounded approach is necessary. Hence, this article addresses this lacuna in the present scholarship by providing a comprehensive overview that takes into account developments in both the areas of high and low politics. In so doing, this article argues that Singapore-India relations are now no longer 'diplomatically distant', but instead mirror the close relations they had during the colonial period, and so represent a 'return to history' instead.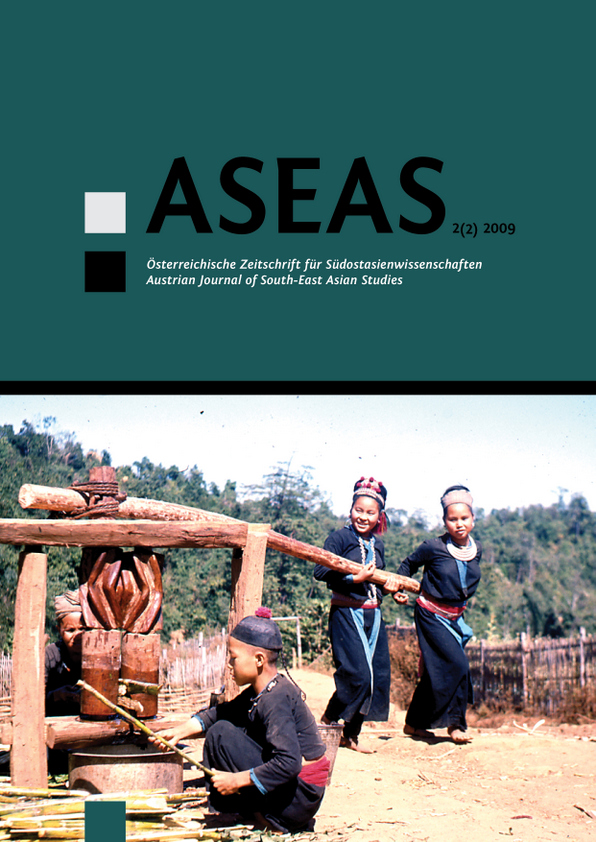 Downloads
How to Cite
Ting, M. H. (2009). Singapore-India Relations: A Return to History. Austrian Journal of South-East Asian Studies, 2(2), 123–144. https://doi.org/10.14764/10.ASEAS-2.2-7
Section
Current Research on Southeast Asia