Water Supply or 'Beautiful Latrines'? Microcredit for Rural Water Supply and Sanitation in the Mekong Delta, Vietnam
Keywords:
Water, Sanitation, Microcredit, Mekong Delta, Vietnam
Abstract
Around half of the Mekong Delta's rural population lacks year-round access to clean water. In combination with inadequate hygiene and poor sanitation this creates a high risk of diseases. Microcredit schemes are a popular element in addressing such problems on the global policy level. The present paper analyses the contradictory results of such a microcredit programme for rural water supply and sanitation in the context of the Mekong Delta, Vietnam, through a qualitative study primarily based on semi-structured interviews in rural communes of Can Tho City. We come to the conclusion that the programme has a positive effect regarding the safer disposal of human excreta as well as surface water quality, but a marginal impact on poverty reduction as it only reaches better-off households already having access to clean water. The paper shows how the outcome of rural water supply and sanitation policies are strongly infl uenced by the local ecological, technological, and social settings, in particular by stakeholders' interests. The authors challenge the assumption that water supply and sanitation should be integrated into the same policy in all circumstances.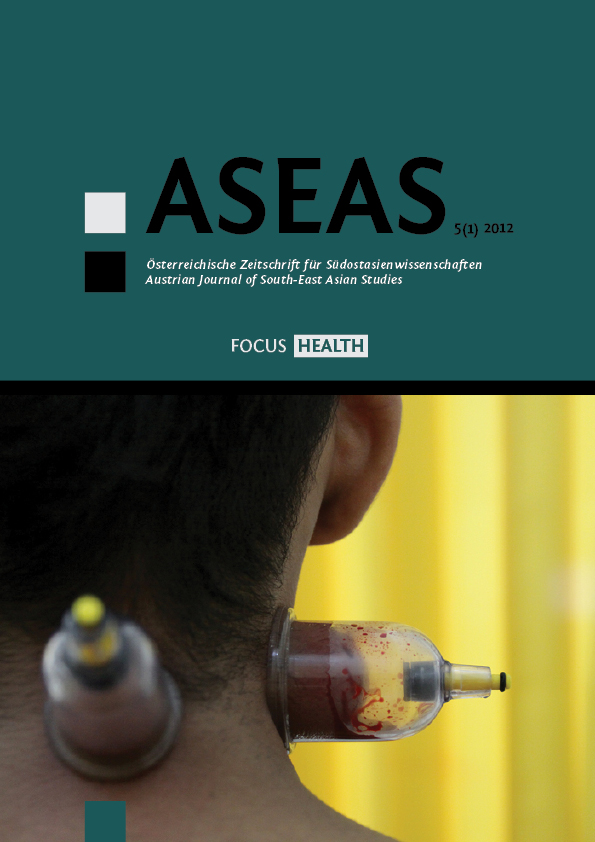 Downloads
How to Cite
Reis, N., & Mollinga, P. P. (2012). Water Supply or 'Beautiful Latrines'? Microcredit for Rural Water Supply and Sanitation in the Mekong Delta, Vietnam. Austrian Journal of South-East Asian Studies, 5(1), 10–29. https://doi.org/10.14764/10.ASEAS-5.1-2
Section
Current Research on Southeast Asia