Environmental Policy Coordination in ASEAN: The Case of Waste From Electrical and Electronic Equipment
Keywords:
Policy Coordination, E-waste, Electric and Electronic Equipment, Trade, ASEAN
Abstract
Among numerous environmental challenges in the ASEAN region, the rapid growth of volumes of waste from electrical and electronic equipment (e-waste) has increasingly drawn international attention. Economies face huge demands for electrical and electronic products, while governments are confronted with diffi culties dealing with mounting volumes of e-waste. Furthermore, lucrative transnational shipment of discarded electric and electronic devices calls for a regional response to the issue. While ASEAN has failed to come up with a common policy response, certain member states have pushed ahead with their own legislation in an attempt to address this urgent issue. This study sets out to identify the determining factors which have disabled ASEAN in terms of agreeing on a common policy response in the case of dealing with e-waste. Based on the assumption that states act according to expected gains, the study applies a game theoretical approach to analyse the developments.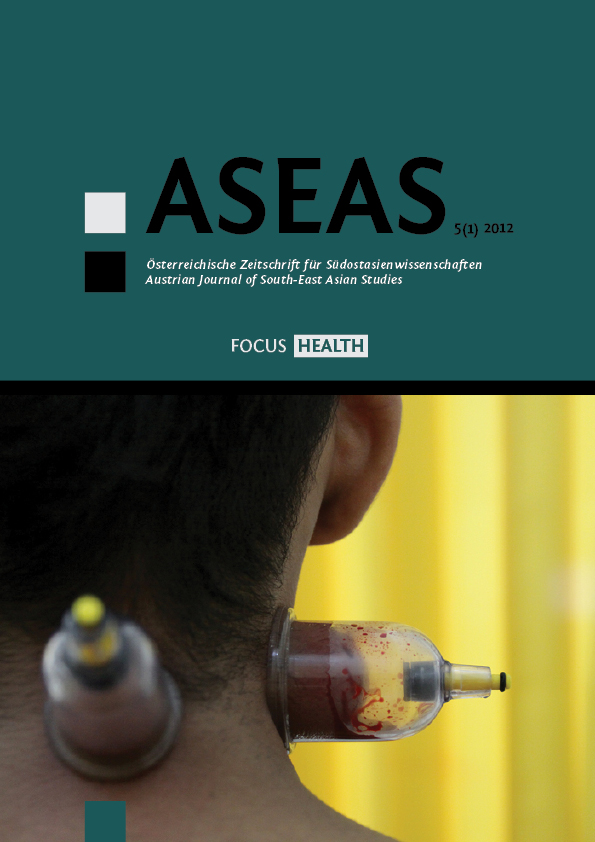 Downloads
How to Cite
Ibitz, A. (2012). Environmental Policy Coordination in ASEAN: The Case of Waste From Electrical and Electronic Equipment. Austrian Journal of South-East Asian Studies, 5(1), 30–51. https://doi.org/10.14764/10.ASEAS-5.1-3
Section
Current Research on Southeast Asia