Health and Environmental Risk Communication in Thailand: An Analysis of Agency Staff' Perspectives on Risk Communication With External Stakeholders
Keywords:
Risk Management, Health Communication, Organisational Studies, Q Method, Thailand
Abstract
Health and environmental agencies are routinely called upon to provide risk-related information to the public-at-large and to more narrowly defi ned audiences, such as children, pregnant women, or labourers. While a large body of guidance is available, it is often general and transferability to new contexts is not well understood. In particular, the relevance of this guidance for South-East Asia is not clear. This paper reports the results of a study, using Q method, that aimed to develop a better understanding of offi cers' and staff 's perspectives on health and environmental risk communication within a single regulatory agency in Thailand, the Pollution Control Department. The results demonstrate that there are multiple perspectives, and they are unrelated to roles or experience. This study contributes to a deeper understanding of the ways that offi cers and staff within a national agency with important responsibilities for health and environmental risk communication in Thailand think about these responsibilities and how to achieve them.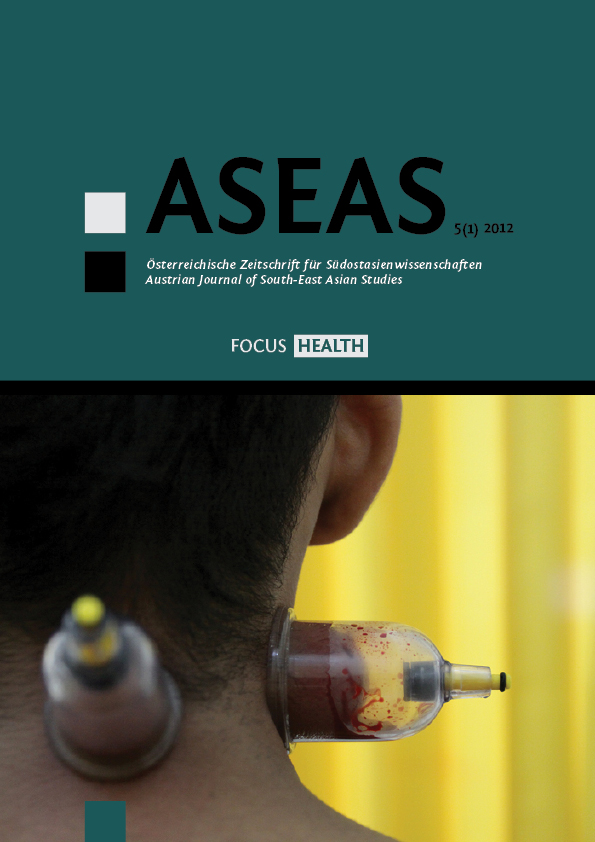 Downloads
How to Cite
Tuler, S., Langkulsen, U., Chess, C., & Vichit-Vadakan, N. (2012). Health and Environmental Risk Communication in Thailand: An Analysis of Agency Staff' Perspectives on Risk Communication With External Stakeholders. Austrian Journal of South-East Asian Studies, 5(1), 52–73. https://doi.org/10.14764/10.ASEAS-5.1-4
Section
Current Research on Southeast Asia