Combating SARS and H1N1: Insights and Lessons From Singapore's Public Health Control Measures
Keywords:
SARS, H1N1, Public Health Control Measures, Infectious Disease, Singapore
Abstract
Combating the outbreak of infectious diseases is a major public health imperative for the small island-state of Singapore. In this paper we discuss and assess the public health measures taken by the Singaporean government to combat the outbreak of SARS in 2003 and H1N1 in 2009. Most notably, the state introduced a clear line of command and control to monitor the eff ectiveness and effi cacy of public health control measures as well as to oversee their implementation. Meanwhile, it has also employed moral suasion to ensure compliance with draconian health control measures by the population. At the same time, the Singapore government also established a close partnership with the population to ensure the acquiescence of the general public to these measures. Finally, this paper draws on the insights and lessons learned from the two outbreaks to develop a conceptual model for pandemic management.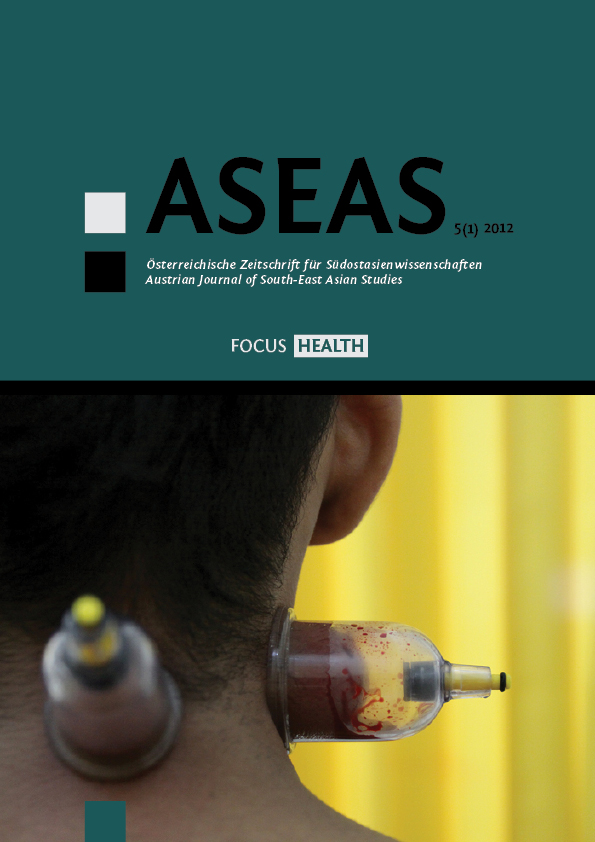 Downloads
How to Cite
Lai, A. Y.-H., & Tan, T. B. (2012). Combating SARS and H1N1: Insights and Lessons From Singapore's Public Health Control Measures. Austrian Journal of South-East Asian Studies, 5(1), 74–101. https://doi.org/10.14764/10.ASEAS-5.1-5
Section
Current Research on Southeast Asia