Mother Tongue, Mothering, and (Transnational) Identity: Indonesian Mothers in Canberra, Australia
Keywords:
Indonesian Diaspora, Migrant Mothers, Migration, Mothering, Transnational Families
Abstract
This article focuses on the cultural-linguistic maintenance rationales, efforts, and experiences of a group of Indonesian mothers residing in Canberra, Australia. The conceptual framework rests on the premise of a bidirectional relationship between migration and mothering, and how this dynamic shapes the identities of both migrant mothers and, potentially, their children. The article's auto-ethnographic approach centers on my involvement in a small community organization in Canberra that runs Indonesian language and dancing classes, primarily targeting young children of parents with Indonesian background. I argue that, while mothers' collective efforts in this institutional setting may not be effective enough in achieving a native level of language proficiency among second generation children, the club facilitates the production of shared transnational identities among migrant mothers and the mothers' collective aspirations for their children's transnational identities.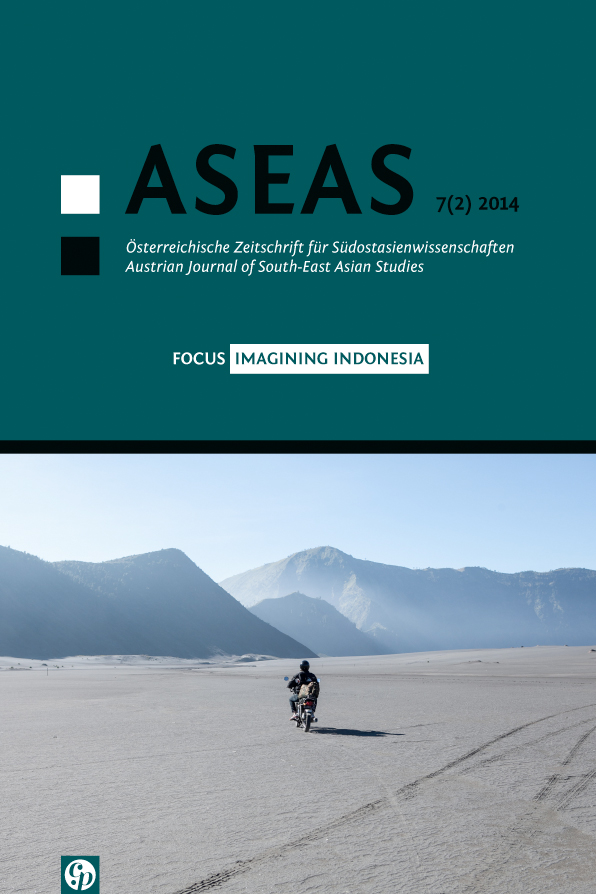 Downloads
How to Cite
Utomo, A. (2014). Mother Tongue, Mothering, and (Transnational) Identity: Indonesian Mothers in Canberra, Australia. Austrian Journal of South-East Asian Studies, 7(2), 165–182. https://doi.org/10.14764/10.ASEAS-2014.2-3
Section
Current Research on Southeast Asia