Assembling the 'Field': Conducting Research in Indonesia's Emerging Green Economy
Keywords:
Assemblage, Fieldwork, Green Economy, Indonesia, Methodology
Abstract
New forms of environmental governance, such as the green economy, premise reconfigurations of social relations and rearticulations of scale, which raise myriad questions for field researchers, not least of all, what actually constitutes 'the field', and where it is to be found. These questions – practical, methodological, political, and personal – are integral to research itself and can tell us much about the dynamic forms that social organization and emerging governance structures take in practice. This contribution discusses the methodological challenges associated with 'doing fieldwork' in the amorphous networks of an emerging environmental governance assemblage – the green economy. Drawing on my fieldwork in East Kalimantan, Indonesia, I argue that by interrogating the positionality of different actors in relation to this assemblage, while remaining critically reflexive about one's own role in this production, field researchers can capture something of the rich embodied practices through which knowledge is produced and exchanged. Moreover, this relational focus on networks of knowledge, actors, and policy can help us to explore the processes of translation and negotiation that underlie the implementation of new forms of environmental governance.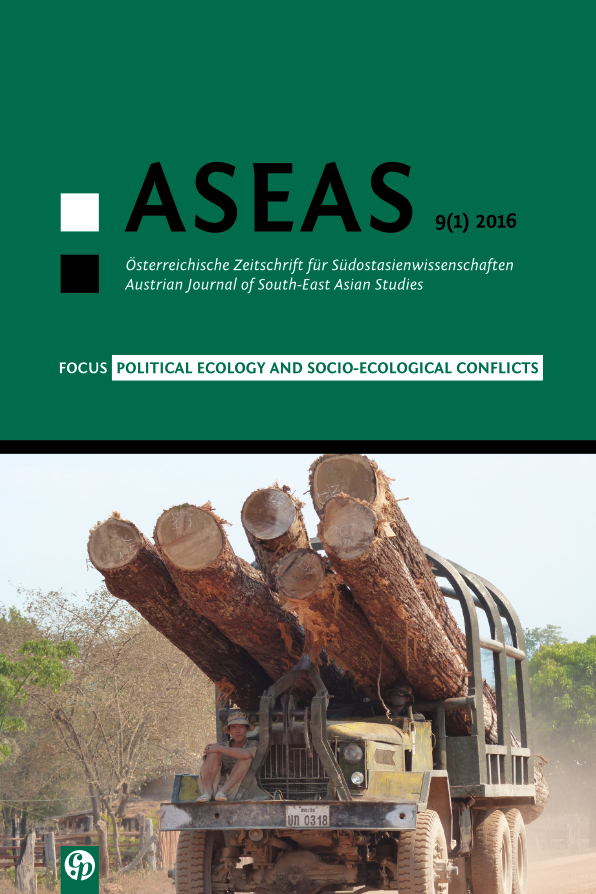 Downloads
How to Cite
Anderson, Z. R. (2016). Assembling the 'Field': Conducting Research in Indonesia's Emerging Green Economy. Austrian Journal of South-East Asian Studies, 9(1), 173–180. https://doi.org/10.14764/10.ASEAS-2016.1-11
Section
Research Workshop