Islamic Philanthropy in Indonesia: Modernization, Islamization, and Social Justice
Keywords:
Development, Indonesia, Islamic Philanthropy, Islamization, Social Justice
Abstract
This article discusses the potentials and constraints of social justice philanthropy in Indonesia in the context of two trends – of growing Islamization and modernization. It employs interviews and recent observations together with survey data. Although the challenges facing social justice philanthropy remain immense, the pathways to development have been created; pathways through which the gap that exists between faith-based philanthropy and its secular counterparts may become smaller. Looking at growing philanthropization in the last 15 years and the pre-existing popularity of the concept of social justice among the population, could social justice and developmentalism may become the future of Islamic philanthropy in the country? The author argues that modernization and Islamization encourage the practice of philanthropy, but that they do not necessarily contribute to the development of a philanthropy that focuses on social justice. The modernization of the philanthropy sector has shown scattered pictures of development into a form of social justice philanthropy, which remains small but nevertheless encouraging.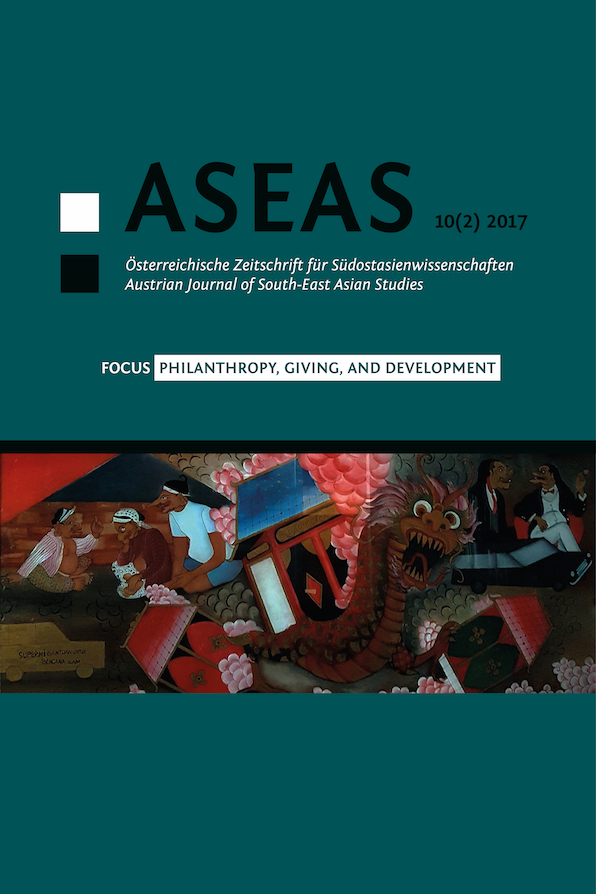 Downloads
How to Cite
Fauzia, A. (2017). Islamic Philanthropy in Indonesia: Modernization, Islamization, and Social Justice. Austrian Journal of South-East Asian Studies, 10(2), 223–236. https://doi.org/10.14764/10.ASEAS-2017.2-6
Section
Current Research on Southeast Asia