The Iron Silk Road and the Iron Fist: Making Sense of the Military Coup D'État in Thailand
Keywords:
Belt-and-Road Initiative, Coup D'État, High-Speed Train, Thailand, World-Systems Theory
Abstract
In May of 2014, the military of Thailand staged a coup and overthrew the democratically elected government of Prime Minister Yingluck Shinawatra. The political divisions in Thailand, which culminated in the coup, as well as the course of events leading to the coup, are difficult to explain via Thai domestic policy and the power relations between Thailand's military, corporate, and civil entities. The divisions can be more clearly revealed when interpreted in the context of the large-scale Chinese project "One Belt, One Road". This ambitious infrastructure project represents an important step in the rise of China to the position of the world's biggest economic power and – drawing on world-systems theory – to the center of a new long accumulation cycle of the global economy. Against this backdrop, it will be argued that developments in Thailand can be interpreted historically as an example of the upheavals in the periphery of China, the new center. The establishment of an autocratic system is, however, not directly attributable to the influence of China, but results from the interplay of internal factors in Thailand.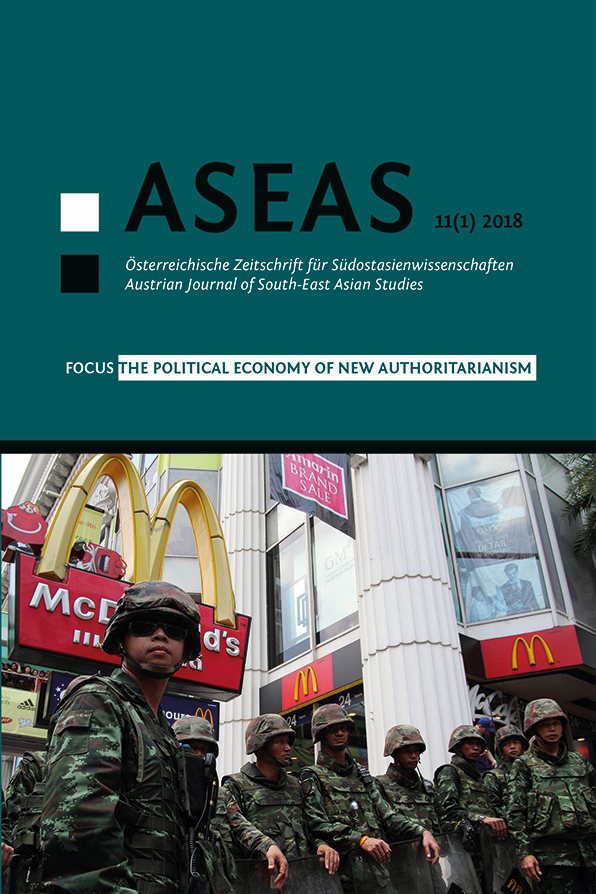 Downloads
How to Cite
Schaffar, W. (2018). The Iron Silk Road and the Iron Fist: Making Sense of the Military Coup D'État in Thailand. Austrian Journal of South-East Asian Studies, 11(1), 35–52. https://doi.org/10.14764/10.ASEAS-2018.1-3
Section
Current Research on Southeast Asia