Thai Doctoral Students' Layers of Identity Options Through Social Acculturation in Australia
Keywords:
Australia, Identity Options, Higher Education, Social Acculturation, Thai Doctoral Students
Abstract
An increasing number of international students in Australian higher education have inevitably increased linguistic and cultural diversity in the academic and social landscapes. Drawing upon Bronfenbrenner's (1979) bio-ecological systems theory and Pavlenko and Blackledge's (2004) identities in multilingual contexts, this study explores how Thai doctoral students adopt certain identity options during their societal acculturation while studying and living in Australia. Based on a group of nine Thai doctoral students' interview transcripts, the findings reveal three intricate and complex layers of their identity options, namely, assumed identity as Asian people, imposed identity as 'Non-Native-English' speakers (NNES), and negotiable identity as Thai ethnic people. This study potentially sheds some light for future empirical and longitudinal research regarding NNES international students' social acculturation in different multilingual settings in order to support NNES students' academic, linguistic, psychological, and sociocultural adaptations.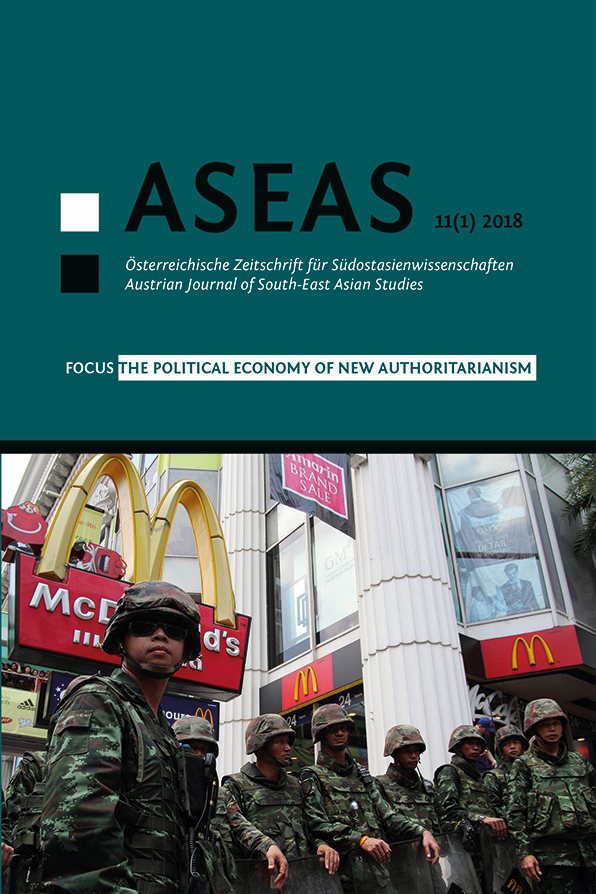 Downloads
How to Cite
Nomnian, S. (2018). Thai Doctoral Students' Layers of Identity Options Through Social Acculturation in Australia. Austrian Journal of South-East Asian Studies, 11(1), 99–116. https://doi.org/10.14764/10.ASEAS-2018.1-6
Section
Current Research on Southeast Asia